News
B.C. offers incentives to homeowners to build rental suites
Homeowners have to rent out the suites at below-market rents for 5 years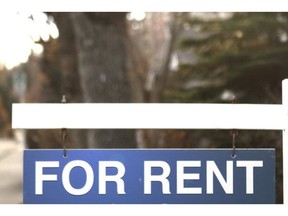 Article content
The B.C. government is offering homeowners up to $40,000 to build a secondary suite as part of a new program aimed at boosting the supply of affordable housing across the province.
The three-year incentive program, announced Monday by Premier David Eby and Housing Minister Ravi Kahlon, will start accepting applications next spring.
Article content
It'll offer about 3,000 eligible homeowners forgivable loans of up to $40,000 to help pay for construction costs towards basement suites, garden suites or laneway homes on their property.
Article content
But there's a catch — or at least many requirements. Here's what you need to know about B.C.'s new secondary suite incentive program.
---
Who is eligible? 
You must be a Canadian citizen or permanent resident.
The home must be your primary residence. Your household's combined income should not exceed $209,420.
The property cannot be worth more than $2.125 million, and you should also have enough equity in the home that can be leveraged as security for the loan.
What type of suites are eligible? 
A secondary suite is a self-contained unit that has its own kitchen, bathroom and sleeping facilities contained within the dwelling. Standalone suites such as laneway homes and garden suites on the same property and title are also eligible.
The loan cannot be used towards renovations or improvements to existing rental units.
The suites must have received their municipal building permits on or after April 1, 2023.
And finally, the cost to build the suite must be a minimum of $20,000.
How do I apply?
Applications open April 2024.
Once you have confirmed your eligibility and that a secondary suite on your property complies with municipal zoning laws, you can apply for a building permit and start the build.
Article content
When construction is complete and the occupancy permit has been issued, you can submit the occupancy permit and proof of construction costs to receive the loan. The loan will be registered on title for five years as a forgivable loan, which doesn't need to be repaid if the homeowners fulfils the terms of the program.
How much can I get? 
Eligible homeowners can get forgivable loans for 50 per cent of construction costs to a maximum of $40,000. The loan is given to the homeowner after construction is complete. It'll be forgiven over five years, so long as program requirements are met.
Costs eligible for the loan include: Architectural and design fees; electrical work; fixtures and appliances; building and trade permit fees; materials and contractor labour.
What are the requirements to get the loan forgiven? 
You need to rent out the secondary suite at below market rates for at least five years.
The rates are set by B.C. Housing. In Vancouver, the maximum rental rate you can charge in 2023 would be $1,500 for a one-bedroom or studio; $1,894 for a two-bedroom; and $2,200 for a three-bedroom.
Article content
In addition, you cannot rent the secondary suite out to immediate family members (spouse, child, parent, or sibling).
The suite must be rented for at least 10 months in a year under a rental agreement that complies with the Residential Tenancy Act.
If you meet the requirements, the B.C. government will forgive the loan at 20 per cent per year over five years, or up to $20,000 a year.

What happens after the five years?
After the loan has been fully forgiven, there are no restrictions on what rent you can charge a new tenant. For existing tenants, you can increase rent up to the maximum allowable threshold set annually by the provincial government.
What if I fail to meet the criteria before the five years?
If you don't meet the program requirements within the five-year period — if you sell the home, move to another primary residence, or want to charge rents at market value, for example — you'd be on the hook for any outstanding principal balance and interest on the loan.
Is there a deadline to apply? 
Applications will be approved on a first-come, first-served basis until the funding is used up. The B.C. government expects at least 3,000 homeowners to get the incentive over three years.
For more information about the program, click here. The province has also created Home Suite Home, a 58-page guide on how to add and manage a secondary suite in B.C.
x.com/cherylchan