Business
Clayoquot Sound protests were 'pivot point' for forestry and activism
On the 30th anniversary of a key moment in B.C. environmentalism, key players reflect on the impact of the Clayoquot Sound blockade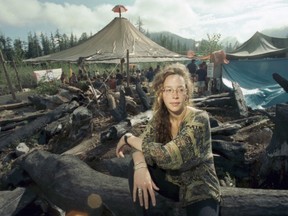 Article content
The 1993 protests over clearcut logging in Clayoquot Sound were a seminal moment for environmental activism in B.C. that shaped much of what has happened since, both in terms of forestry practices and the conservation movement.
And 30 years later, environmentalist Tzeporah Berman estimates the protest — dubbed the War in the Woods — "had a massive impact," helping to push forest companies toward eco-forestry practices and government into working with First Nations on co-management of forests to consider ecological values.
Article content
"We showed in Clayoquot Sound that there's power to citizens working together, standing up to say no when the government is not making decisions that reflect the public good," Berman said.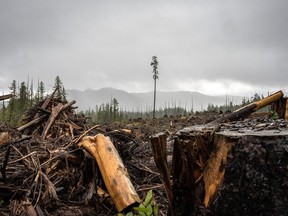 Wave after wave of protesters that summer stood at a gate on the Kennedy Lake road to be arrested in what was the biggest act of civil disobedience in B.C. at the time to block loggers from harvesting pristine tracts of rainforest in a tree farm licence then held by timber giant MacMillan Bloedel.
At the time Berman emerged as the face of the protests on front pages and the nightly news as a 24-year-old blockade coordinator for Greenpeace and was herself arrested.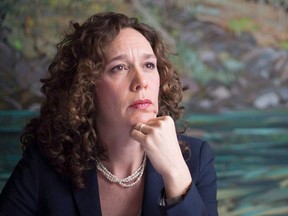 Now a seasoned climate activist for the environmental group Stand.Earth, Berman reflects on what that achieved on the event's 30th anniversary, and how much further B.C. needs to go.
"I don't think anyone expected that 30 years later we would still be seeing rare, old-growth forests falling in this province," Berman said.
However, while she characterized progress as "slow and insufficient," Berman said Clayoquot Sound stands as an example of how to make forest management decisions differently and paved the way for more amicable conservation decisions in the Great Bear Rainforest on B.C.'s Central Coast.
Article content
Industry rep Linda Coady agrees the Clayoquot Sound protests were "a pivot point" for the industry.
"What happened afterward was different from what happened before and how people thought and saw things," said Coady, who was an executive for MacMillan Bloedel at the time.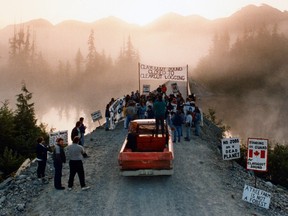 "On the coast, it really opened up and changed the role of First Nations, (which) continues today through (the Declaration on the Rights of Indigenous People Act) and different things," she added.
The changes, however, came about five to seven years after the blockades and required the co-operation of government, First Nations, industry, the forest workers' union, environmentalists and communities, Coady said.
Government's response to resolving the dispute also sparked the Clayoquot Sound scientific panel, which made the ecological case for new harvesting methods, such as variable retention logging rather than clearcutting, to lighten the impact in forests that have high conservation values, Coady said.
"(That) introduced tools for harvesting that could meet changing expectations for biodiversity, old-growth (protection), Indigenous cultural values," Coady said.
Article content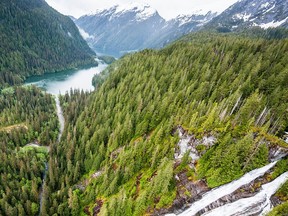 Those lessons were used in the landscape-level planning that helped establish the 64,000-square-kilometre Great Bear Rainforest, for which government and First Nations co-manage forests to prioritize the health of ecosystems.
The province now is expanding landscape-level planning across the province as it revamps its overall forestry regimen, Coady added.
On Vancouver Island, government has three forest land-use planning projects underway with First Nations, ministry staff said in a statement. And other First Nations are conducting their own integrated resource plans within their territories.
"The province is engaging Nations on outcomes of these plans and how they can inform future sustainable forest management plans and old-growth protection," according to the unattributed statement via email in response to Postmedia questions.
Berman argued that B.C. has "yet to adapt to the growing threat of climate change, which makes protection of the intact old-growth forests that we have left even more important."
In its statement, however, the province noted that about half Vancouver Island's remaining old-growth forests were already preserved before government engaged in its strategic review of old-growth forests in 2020, either in protected areas, logging deferrals or restrictions on harvesting in difficult-to-access land.
Article content
Deferrals of old-growth logging, which the province now has in place on 22,500 square kilometres, are among the disruptions contributing to the closure and curtailment of operations in B.C.
"There are critical issues around access to sustainable and economic fibre right now," Coady said. "That's a big part of what the current challenges are."
x.com/derrickpenner
Conservationists invoke Clayoquot anniversary to press old-growth preservation

'The greatest act of civil disobedience in Canadian history': Fairy Creek surpasses Clayoquot Sound in arrests
---
Summer subscription sale: Our in-depth journalism is possible thanks to the support of our subscribers. For a limited time, you can get full online access to the Vancouver Sun and The Province, along with the National Post and 13 other Canadian news sites, for just $40 for one year or $1 a week for 52 weeks. Support our journalism by subscribing today: The Vancouver Sun | The Province.