World
Douglas Todd: 99-year leases spreading rapidly in Metro Vancouver
Analysis: Here's a look at the pros and cons of deals in which you don't end up "owning" actual dirt.
Get the latest from Douglas Todd straight to your inbox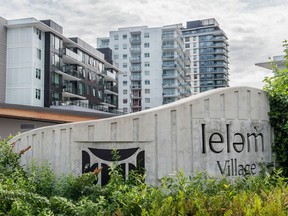 Article content
Ninety-nine years is a long time.
In common law, a 99-year term has become a conventional way to mark a span beyond the life expectancy of any person taking part in an agreement.
Article content
And now — as 99-year home leases proliferate across Metro Vancouver — more prospective buyers are having to consider whether they want a deal in which neither they nor their inheritors will end up "owning" actual dirt.
Article content
What is the long and short of residential property leases?
It's becoming a key question because home leasing is one of the big waves of the future in Metro Vancouver during the affordability crisis. B.C. realtors, to retain their licences, are increasingly required to take courses in leasing.
Tens of thousands of home leasing agreements are already in place or on tap from the University of B.C., Simon Fraser University, various municipalities and, most significantly, First Nations.
So, how long is 99 years?
To put it in perspective, someone who entered a lease one year short of a century ago – in 1924 – would have been doing it in the same year American Al Jolson had a hit song with California, Here I Come, a young Adolf Hitler was sentenced to jail for his role in a failed coup d'etat; and B.C.'s premier was a farmer in Delta named John Oliver.
While not eternal, that's a pretty long haul. And there can be distinct advantages to 99-year and other leases — including, usually, a price discount. As well, in Metro Vancouver, many leased dwellings are in prime locations.
But anyone anxious about leases, of any kind, would not be encouraged by the hard way they can end. After all, the British had control of Hong Kong in a 99-year lease with China that ran out in 1997, which led to hundreds of thousands of nervous residents obtaining passports to Canada.
Article content
Vancouver realtor David Hutchinson believes there are distinct benefits to lease agreements, which some of his satisfied clients have entered into.
But Hutchinson acknowledged some prospective buyers still worry that they won't have a permanent legacy to pass on to children or grandchildren, unlike in more conventional home purchases where the land is owned outright.
"That is the biggest drawback with the leaseholds — the stigma that you don't actually own the land," Hutchinson said.
Douglas Todd: B.C.'s housing addicted economy not sustainable

Douglas Todd: B.C.'s Ravi Kahlon desperately wants Ottawa to tie immigration levels to housing

Douglas Todd: Why more housing supply won't solve unaffordability
Such fears are especially pronounced among "cultures that are nervous about their land being taken," the realtor said. That would include people coming from authoritarian countries where property is often unjustly expropriated, or socialist jurisdictions like China or Vietnam where all land is ultimately owned by the state.
"However, I basically just mention to all clients that 99 years is a very long time — and they'll be long gone by that time," Hutchinson said. "Less morbidly, I tell them they can easily sell it before the 99 years are up."
Article content
And, crucially, the realtor says most leaseholds "hold their value, much the same as a freehold strata agreement."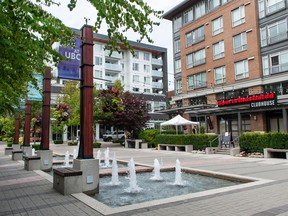 Still, leasing is complicated, sometimes to the extreme. It comes in many forms.
There are basically three types of leasehold properties in B.C., starting with private ones owned by an individual or company.
Public leaseholds are owned by a city or province, which includes various building complexes in Vancouver's False Creek south and Champlain Heights. Many of them were built in the 1970s or 1980s and have been operating on 60-year leases, some of which are being re-negotiated.
In B.C., government institutions such as universities, like UBC and SFU, have also become big players in 99-year residential leases. Both have been developing thousands of lease units for the mid-range and luxury markets. The profits help fund the institutions.
The third type of home leases are with First Nations, which are now using them extensively. The Squamish, Musqueam, Tsleil-Waututh and Tsawwassen First Nations have partnered with major developers to market thousands of residential leases to buyers for years. And these First Nations are poised to offer tens of thousands more on prime land that has been transferred to them recently, including on the North Shore, Cambie Street, the UBC Endowment Lands and at Jericho.
Article content
Ron Usher, head lawyer for the Society of Notaries Public of B.C., says governments, universities and First Nations are drawn to leasing because it makes it appear "as if they're not really selling the land."
And, in effect, those who control the land tend to like the idea they get to sell the same property multiple times, said Usher.
One of the positive things about leasing homes in hyper-expensive Metro Vancouver, Usher said, is that prices are often reduced, although sometimes by only a little. Another positive is they're often in desirable neighbourhoods.
In addition, unlike renters, lessees have "security of tenure," Usher said.
Even though many potential lessees worry about not having a land legacy to pass on, Usher said the reality is most people don't live in any one home for that long.
Leased residential property, he said, tends to hold its resale value over the medium term of, say, a few decades, especially if it's in sought-after neighbourhoods.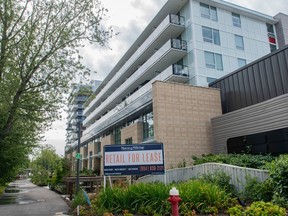 That said, the downsides of leasing are that, at the end of the lease, the only asset the lessee is left with is the building, which has grown old and depreciated.
Article content
In addition, Usher said, lease agreements can run up to 60 pages long, covering crucial things like whether the lease cost is fixed for the life of the agreement or subject to renegotiation.
Lessees, Usher said, must pay extremely close attention to the details, since they won't have final say on every aspect of their home. A leasehold property, he said, "is not yours to do with as you will."
And, as Usher said, as time passes and a leased home moves closer to the end of its term, it can become harder to sell.
Do all these qualifiers mean it's a bad idea to lease a home? No.
But do your homework.
---
Summer subscription sale: Our in-depth journalism is possible thanks to the support of our subscribers. For a limited time, you can get full online access to the Vancouver Sun and The Province, along with the National Post and 13 other Canadian news sites, for just $40 for one year or $1 a week for 52 weeks. Support our journalism by subscribing today: The Vancouver Sun | The Province.