News
No charges two years after gang kills BC correctional officer in error
More than two years after correctional officer Bikram Randhawa was killed by mistake, no one has been charged in the gangland slaying.
Get the latest from Kim Bolan straight to your inbox
Article content
The last time Dupinder Randhawa saw his brother Bikram alive, he was asleep on the living room couch, looking forward to his Saturday off. Dupinder was off to work, but called out to his sibling as he was leaving.
It was May 1, 2021.
Article content
"I just told him I'm going to work and I'll see you in the evening. And he said, OK, fine,'" Dupinder recalled recently. "And then I just came back in the evening and he wasn't home."
Article content
Their roommate said Bikram, a popular correctional officer hoping to join the RCMP, had gone to get groceries.
Dupinder called their mom and dad in Punjab to catch up on family news.
"They asked where Bikram is — just like a normal routine call," Dupinder said. He told them Bikram was shopping and might be hanging out with friends.
"He'll come back home soon," he reassured them.
Just minutes after he hung up the phone, there was a knock at the door of their rental home in the 6300-block of 130th Street in Surrey.
"I just opened the door. And it was two sergeants from Delta police. And they said: 'Are you Bikram's brother?' "And I said: 'Yes, I am. Is everything OK?' Like, I just got a little bit worried."
He thought maybe his brother had been in an accident and was injured.
"Then they just looked at each other."
He was starting to panic.
"What happened?" he asked.
One said: "Someone shot your brother and he's dead."
Bikramdeep Singh Randhawa, 29, was inside his silver Audi in the parking lot of the Walmart on 120th Street in Delta when the gunman struck at 4:55 p.m. Bikram had just finished his shopping. And he had worked out that afternoon at the Flex gym he regularly attended across the street.
Article content
The shooter — dressed in black and scrambling across the parking lot looking for the getaway vehicle — jumped into the back of an SUV that was later found burning.
Within hours of Bikram's slaying, rumours circulated that the killers had been targeting someone in the UN gang who drove a similar car. There was also fear that Bikram might have been killed because he worked at the Fraser Regional Correctional Centre that houses warring gangsters among its prisoner population.
Delta Police Chief Neil Dubord promised at the time that his team would get to the bottom of the unsettling public execution.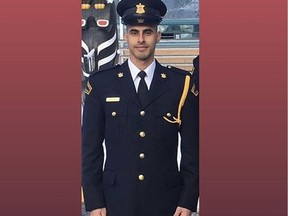 But it would be another year before Delta police publicly confirmed that Bikram was in fact killed in error by hit men involved in the gang war. And police said they had identified suspects, though didn't release their names.
"It is not lost on the investigative team or the Delta police as a whole the tragedy of seeing an innocent person caught up in the senseless violence of the ongoing gang conflict that cost a life," Deputy Delta Police Chief Harj Sidhu told reporters in May 2022.
Article content
Sidhu also said Delta police officers had warned the actual target that he was being hunted, though, again, they wouldn't provide the public with his name.
Postmedia News recently revealed that UN gangster Amarpreet (Chucky) Samra, shot to death outside Vancouver's Fraserview Hall on May 28, was the person that Bikram had been mistaken for two years earlier.
In spring 2021, Samra was living just two doors down from Bikram Randhawa on 130th Street, Postmedia has learned. Both men drove imported silver sedans. Dupinder said he had no idea a UN gangster was living so close to their former home. He said he never saw Samra nor his car on the street.
"It is frustrating," he said.
Neither he nor Bikram had paid much attention to the gang war raging around them. They figured those involved were just "killing each other." The Randhawa brothers were too busy studying and working and living their lives. Yet the violence still ended up on their doorstep.
"What's his fault? He just went for groceries. Just got out of the gym, was having a day off, having a plan to go home and have a meal and just enjoy himself with his friends and brother, and he is just shot dead without any reason," said Dupinder, his grief still thick.
Article content
Postmedia has uncovered details about the murder suspects and their links to the Brothers Keepers gang. A person of interest was arrested just two weeks after Bikram was killed. Then in September 2021, a search was made at the home of another key suspect. Police believe there are additional suspects, though no one has yet been charged.
Delta police said in a statement to Postmedia that the unsolved murder case "is very much active."
"Although investigators are confident the suspects of this murder have been identified, the threshold to reach charge approval is high. Therefore, the investigative team is still cultivating evidence to satisfy this standard," Insp. Heath Newton said.
"One of the primary difficulties in all gang-motivated homicide investigations is that those involved or associated generally have specific and valuable information to assist the police but do not share it due to fear of reprisal or to maintain a 'street code' of silence."
He said before Bikram was mistaken for the UN gangster, he was "working hard towards a new life in Canada as a correctional officer — his murder was a senseless tragedy precipitated by individuals in the ongoing B.C. gang conflict, fuelled by the lucrative drug trade."
Article content
"We believe there are individuals with very specific knowledge and information to assist our investigators in reaching the charge approval standard in this murder," Newton said.
He urged anyone with information to call investigators or Crime Stoppers if they want to remain anonymous.
A source said some of the same Brothers Keepers suspects are believed to be connected to the killing of UN gangster Karman Grewal in a targeted shooting outside the Vancouver airport nine days after Bikram was killed. No one has been charged in that case either.
Nor has anyone yet been charged in the more recent murders of Samra in South Vancouver, or his brother Ravinder, who was shot to death outside his rented home in Richmond on July 27.
Both Samras were murder suspects at the time of their slayings — meaning the chance for charges in other unsolved cases likely died with them.
---
The stretch of 130th Street where the Randhawa brothers lived in 2021 is just south of 64th Avenue and a mix of well-kept older homes built in the 1980s and new larger luxury residences — many of which are still under construction.
Article content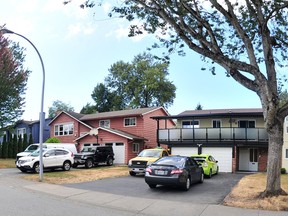 All the homes have wide driveways so street parking spots are scarce — and often straddling property lines.
Was Bikram parked on the street between his house and that of his targeted neighbour on his last day? Was a tracking device put on his car by the suspects?
Or were they watching the wrong house, following the wrong guy as he turned left onto 64th that afternoon toward the busy intersection of 120th Street and 72nd Avenue under four kilometres from his house?
Did they wait while he worked out, then went shopping? Or were they monitoring his movements on an app so they could arrive in time to shoot him in the crowded parking lot?
There are still so many unanswered questions in the case.
---
Dupinder Randhawa wants people to know that his brother "was a good person and always dedicated to his work."
He had earlier volunteered with the Delta police, Dupinder said — the same force now investigating his murder.
"He was just a few steps from getting the RCMP job, he was heading towards it. And then this unfortunate incident happened with him."
The brothers had come together from Punjab in 2008 to go to school. They had paternal uncles here and their parents thought they would have more opportunities open to them.
Article content
"We both studied and got the PR," Dupinder said, referring to their permanent residence status in Canada.
Bikram had also taken criminology courses at Kwantlen Polytechnic University. He hoped to complete his degree.
"And then he got his corrections job," his brother said.
"He was just a helpful guy. And had nothing to do with all these bad things, like drugs and all this — zero involvement. I am 100 per cent sure."
Dupinder doesn't blame police for the lack of charges in his brother's murder, despite the fact that more than two years have passed now.
"I just talked to Delta police. They say, `We are trying our best.' But you know, I won't even blame the police. I would say the judicial system is pretty weak in this country," Dupinder said.
He said in India, police have more leeway to arrest suspects in serious crimes like murder.
"They know how to get the guy right away. But in this country, the police know the people who did it, but they're not even able to get them," he said.
He said the Canadian judicial system needs to be reformed to come up with solutions in gang and organized crime cases. He knows his brother is not the only innocent person gunned down by mistake in this long-running gang war.
Article content
Glen Olson, Chris Mohan, Ed Schellenberg, Paul Bennett, Jagvir Malhi, Alfred Wong — just some of the unintended targets killed over the years.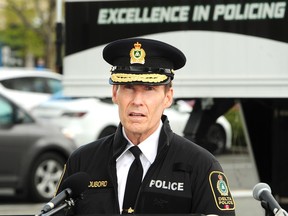 "There are many. It's really, really a shame," Dupinder said.
Longtime cop and former B.C. solicitor general Kash Heed agrees that it's time for a thorough review of the justice system so that it can deal more effectively with gang cases.
"We've had many policymakers and politicians call for reforms. But it becomes political," Heed said.
"We never do the comprehensive review and reforms that are required to ensure that not only the people that commit these crimes are dealt with in an expedient fashion within our justice system, but at the end of the day, that their punishment is enough deterrent for others not to get involved in this."
Unsolved murders and other unprosecuted major crime hurt Canada's international reputation, Heed said.
"This is a missing piece of the puzzle that is so paramount in us dealing with this issue. Because then, throughout the world, we become this place where all of a sudden, we've got a problematic system, we can't even put low-level gang members in jail, let alone large organized crime figures."
Article content
Since his brother was killed, Dupinder has thought more about those who get involved in gang life and the drug trade. But he still doesn't really understand why they do it.
"This is not supposed to happen. No one should do this kind of thing, because you are living in a good country. You have so many other options to work and to earn money," said Dupinder, who currently drives for Uber, but is applying to work at B.C. Transit.
"Basically, it's just a money thing, right? You can earn a little bit less, but you can live long and live happily with your family. It's worse if you are just making easy money with the drugs and just getting killed at 23 or 24. What's the point? Your parents are going to live for another 20 or 30 years without you. What's the point of coming into this world and doing all this?"
•••
His parents are both still very traumatized, Dupinder said.
He'll never forget having to make that terrible call to tell them what happened to their youngest son.
After the Delta police left that night, Dupinder was alone — their roommate had gone to work. Dupinder called some friends who came to console him.
Article content
He kept thinking he had to call his parents, but didn't know how to "tell them that someone shot (his brother) and he's dead."
"But I had to tell them, so I called them and informed them this thing happened to Bikram. Someone killed him."
His parents came and stayed with him in the aftermath, but later returned to India, where Dupinder recently went to get married. Now his bride is staying with his parents until he can figure out how they can come and live with him permanently.
"When we applied for the permanent residency and we requested the government to give them a PR so that they can live here with me forever, the government refused the PR," he said.
He is their only remaining child and says, "All of us need each other."
"I can't leave them alone."
This is the first story in a regular series highlighting B.C.'s unsolved murders. 
A third of B.C. homicides are gang-related: Here's why

Crown says there is compelling evidence in Brothers Keepers murder trial
---
Bookmark our website and support our journalism: B.C. news. Politics. Arts. Opinion. Don't miss the news you need to know — add VancouverSun.com to your bookmarks and sign up for our newsletters here.
You can also support our journalism by becoming a digital subscriber: For just $3.50 per week, you can get unlimited, ad-lite get unlimited, ad-lite access to The Vancouver Sun, The Province, National Post and 13 other Canadian news sites. Support us by subscribing today: The Vancouver Sun | The Province.