News
One last song plays at PNE Amphitheatre Monday night
Article content
On the last day of the 2023 PNE, Canadian rockers Blue Rodeo played the last song in the Vancouver venue's 60-year-old amphitheatre.
Following Monday's performance, the trusty old building will come down and be replaced by 2026 with a larger venue using B.C. forest products and designed to host Summer Night Concerts at the PNE and arts and cultural performances.
Article content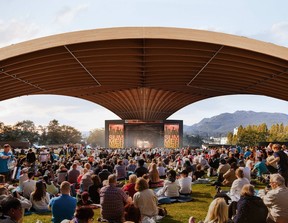 "The combination of new attractions, the Summer Night Concerts lineup and traditional favourites really resonated with our guests this year," said PNE CEO Shelley Frost.
"Overall, the 2023 Fair was a tremendous success. We want to thank the hundreds of thousands of guests who continue to make the PNE Fair part of their summer, our vendors and partners, all of the performers and our staff team for making this year so special."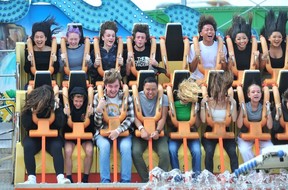 PNE attendance this year was up significantly, logging in at 529,770.
"The attendance was strong and feedback was exceptional," Frost said.
"Now we look forward to giving away the PNE Prize Home next Monday and bringing over a million guests to our site for fall and winter events, including Fright Nights and the PNE Winter Fair."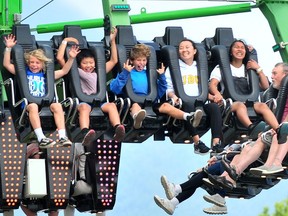 The Home Front: A new amphitheatre for Vancouver's PNE

Blue Rodeo celebrates 30th anniversary of Five Days in July at PNE Summer Nights