Business
Port Moody council 'committed' to bringing in housing, mayor says
It's a tale of two cities in Port Moody, housing expert says.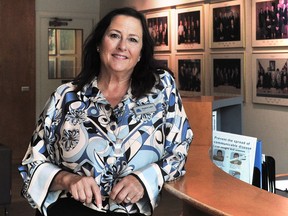 Article content
Part of an occasional series looking at the 10 communities that will be targeted for more density under the province's housing plans.
When the province declared Port Moody one of 10 "naughty" municipalities when it comes to housing, the city's mayor greeted the news with a told-you-so.
Article content
Her community not only had an anti-density mayor and city council from 2018 to 2022, the population of the city, 35,500, also didn't grow at all from 2016 to 2021, according to Statistics Canada. It wasn't a rounding-down number, it was 0.0 per cent growth.
Article content
The average population growth in B.C. over that same span was 7.6 per cent (and 5.2 nationally).
"I was not surprised at all to be part of the province's list," Mayor Meghan Lahti said.
Lahti feels the previous council's anti-development platform only attracted unwanted attention from the provincial government.
"That (anti-development) kind of thinking, to me, sends a red flag to the province," Lahti said. "The census data, some of the rhetoric coming out of some of the members of the previous council, put us on the radar big time."
From the window behind the mayor's desk farmers could be seen getting their stands ready for the weekly market in the parking lot that services the centrally located community centre, library, city hall and ice rinks. Across Ioco Road from city hall sits Newport Village, a dense patch of residential towers and shops.
To the west lay rows of townhouses; to the north sit $10-million homes with water views.
Bounded at the east end of Burrard Inlet by water, mountainsides, Burnaby and Coquitlam, and dissected by a highway and rail line, Port Moody faces some of the problems other waterfront municipalities do.
Article content
But it has an ace up its sleeve: A couple of SkyTrain stops around which to build density.
"This council is absolutely committed to bringing in housing," Lahti said.
But not at any cost.
A microcosm of sentiment among Port Moody residents is a proposed seniors' housing tower. About 150 people responded to the proposal: Those against the 15-storey tower are vehement in their opposition, and many of those in favour question whether the precedent-busting height of the proposed seniors' highrise belongs in a neighbourhood of single-family detached homes and few amenities.
Council recently concurred and has hopes the developer comes back with scaled-down plans for the property at Mary and St. George streets.
But the developers — Avenir Senior Housing and Dulex Laidler Group — say they've already sunk as much money into revising plans to suit city concerns as they're prepared to.
"That would be a challenge for us, it's just gone on so long," said Jason Craik, principal at Avenir. "I don't think we have time to redesign.
"We saw Port Moody as a city that didn't have seniors living and needed it badly, but we're most likely going to look at another city to expand to."
Article content
Bill Laidler, a local developer and lifelong Port Moody resident, was also dejected. An alum of Port Moody's Gleneagle Secondary, the 35-year-old remembers when construction at Newport Village began when there weren't even traffic lights.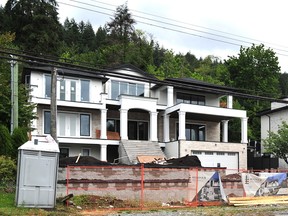 "I remember even myself, back in high school, being upset that we had new traffic lights back in 2000," he said. "But I want to see a range of housing, a range of options for residents."
As he spoke, his field of vision from the rooftop of his office building extending to Burrard Inlet, he wondered what new developments might impede the water view he was enjoying.
"We're a small city and we really like our lives here," Laidler said. "Whenever there's change people wonder whether that lifestyle will be affected in any way."
Port Moody has done a lot right, says Andy Yan, director of the city program at Simon Fraser University.
"Let's begin with the good news," Yan said. "The good news is that if you look at the southern half of Port Moody, particularly the areas around the SkyTrain stations, those are really excellent examples of what suburban development could be like."
Article content
That's one side of the coin.
"But Port Moody has two halves in terms of population growth," Yan said. "Take Newport Village and flip that around and you see the major challenges on the north side of the municipality."
As you drive along Ioco Road along that north lip of the inlet you pass homes that could be three-unit townhouses in Kits or a six-room apartment building in North Vancouver.
"That side of the inlet has actually lost population," Yan said.
To those against building more housing until transportation is improved, the neighbourhood development expert wondered just what those folks have in mind when they say transportation.
"When they say better transportation, do they mean public transit?" Yan said. "Or do they mean cars?
"I think that's the problem, they mean cars."
The mayor points to five more "major" developments, in various stages of planning, that are in the works.
"I'm going to do exactly what I said I'd do," Lahti said. "Listen to concerns, mitigate impacts to the community so the community gains most from it.
"This council is absolutely committed to bringing in housing. The issue is we don't know how much (the province) wants, but we'll build as much housing as we can."
Article content
B.C. housing experts question why smaller municipalities selected for 'naughty list'

B.C. government documents reveal all 47 municipalities on housing 'naughty list'

District of North Vancouver: Having a huge garden that backs onto the mountains 'isn't sustainable'
---
Support our journalism: Our in-depth journalism is possible thanks to the support of our subscribers. For just $3.50 per week, you can get unlimited, ad-lite access to The Vancouver Sun, The Province, National Post and 13 other Canadian news sites. Support us by subscribing today: The Vancouver Sun | The Province.