News
Top 10 threats to the well-being of children and youth in Canada
Inflation-driven food insecurity and lack of physical activity among threats posed to well-being of Canadian children and youth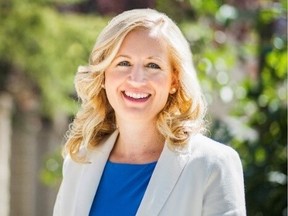 Article content
On Wednesday, Children First Canada released its annual list of the top 10 things having a negative effect on the country's 7.2 million people aged 18 and under.
There are 888,000 people aged 17 and under in British Columbia.
Article content
The academic report was released in a post-pandemic world as inflationary pressures hike food prices, rents are rising and children prepare to return to school next week.
Article content
The report also focused on the negative impact of social media and cellphone use among children and was heavily based on Statistics Canada data.
Here are the top 10 threats to childhood in Canada:
Poverty
According to 2021 data from Statistics Canada's Census Family Low Income Measure After Tax, 15.6 per cent of children and youth aged 0-17 live in low-income households — more than one million people.
In 2020 the figure was 13.5 per cent, so more children are living in poverty now. One in eight B.C. children lived in poverty in 2020.
Around 1.8 million children under the age of 18 were affected by food insecurity in 2022, compared to 1.4 million in 2021. This is due to the sudden rising cost of food.
Limited physical activity and play
Only 2.3 per cent of youth meet the Canadian Society for Exercise Physiology's 24-hour movement guidelines.
Children aged eight to 12 from middle-class or high-income households averaged 1,180 more steps a day than those from low socio-economic status.
During COVID-19, there was a 38 per cent decrease in physical activity among immigrant communities in contrast to non-immigrant Canadians.
Article content
Unintentional preventable injuries
One third of all deaths in children aged one to 14 is caused by unintentional injury. Across Canada, 44 children choke each year and drug use in children has increased by a third since 2019.
Poor mental health
There was a 7.4 per cent increase in self harm injuries among youth aged 11 to 18 in 2020 compared to 2019.
Half of Canadians aged 12 to 18 have experienced depression and 39 per cent experienced anxiety during the pandemic.
Violence
Nearly two-thirds of Canadians report experiencing some form of mistreatment before the age of 15. Children are also experiencing violence in schools, including 548 reports of sexual violence at school in Canada between 2017 and 2021.
Bullying
In Canada, approximately seven in 10 youth aged 15 to 17 experience bullying. Parental support is considered a protective factor for children who experience bullying.
Systemic racism
Based on a report released in 2023, there was a 286% increase in reports of racist and discriminatory actions against Asian children in 2021 compared with data from 2020.
Article content
Infant mortality
Canada's infant mortality rate so far in 2023 is almost four deaths per 1,000 live births and that rate is higher among Indigenous and immigrant infants.
Climate change
Nearly half of Canadian youth aged 16-25 expressed feeling high levels of anxiety about air pollution and climate change, while three-quarters expressed fear for their future.
In 2022, there were 15,300 premature deaths linked to exposure to air pollution.
Vaccine-preventable illness
Based on analysis of the 2021 Childhood National Immunization Coverage Survey released by Statistics Canada in June 2023, vaccination coverage for all vaccinations for two, seven and 14-year-olds still remains below the 95 per cent coverage standard to prevent outbreaks.
---
Support our journalism: Our in-depth journalism is possible thanks to the support of our subscribers. For just $3.50 per week, you can get unlimited, ad-lite access to The Vancouver Sun, The Province, National Post and 13 other Canadian news sites. Support us by subscribing today: The Vancouver Sun | The Province.