Entertainment
VSO kicks off season with extraordinary salvo of concerts
Yo-Yo Ma, Mahler's Sixth Symphony two early highlights of season.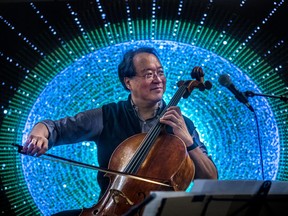 Reviews and recommendations are unbiased and products are independently selected. Postmedia may earn an affiliate commission from purchases made through links on this page.
Article content
Yo-Yo Ma with the VSO
When: Sept. 8, 8 p.m.
Article content
Where: Orpheum Theatre, 601 Smithe St., Vancouver
Otto Tausk conducts Mahler's Sixth Symphony
When: Sept. 15 and 16, 8 p.m.
Where: Orpheum Theatre, 601 Smithe St., Vancouver
Tickets and info: vancouversymphony.ca
The Vancouver Symphony Orchestra launches its 2023-24 season a bit early this September with an extraordinary salvo of concerts.
Article content
First off is a performance featuring stellar cellist Yo-Yo Ma, as auspicious a fanfare for the orchestra's 105th season as anyone could wish for. Music director Otto Tausk begins his program with what is, I believe, a Vancouver premiere — the Overture to Cyrano de Bergerac by his countryman Johan Wagenaar.
Fans of local compositional trivia might like to know that Wagenaar's son Bernard, also a composer, taught Vancouver's Barbara Pentland and Jean Coulthard in New York.
Next, Ma essays Dvoak's blockbuster Cello Concerto. Then Tausk ends in a blaze of glory with Tchaikovsky's Fifth Symphony. In all, it's a wonderfully conceived program of late romantic music. No surprise that it's been sold out for weeks.
Mahler's Sixth Symphony is on the docket for the launch of the VSO's flagship Masterworks Gold series, Sept. 15 and 16. Tausk is starting the season as he means to go on: Mahler's incomparable Das Lied von der Erde (The Song of the Earth) will end Masterworks Diamond next June.
Both works are as good as late romantic music gets, exceptionally crafted and overflowing with philosophical and emotional depth. Both are intense and magnificent. But both are also as serious as they can be. Great works of art define their own reality; while lots of classical music is designed to be sophisticated entertainment, big works like those by Beethoven, Brahms, or Mahler speak directly to the great issues of human experience.
Article content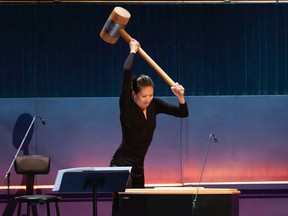 Mahler's 1904 Sixth Symphony, sometimes referred to with the unauthorized subtitle, The Tragic, is a work of extraordinary intensity. In his first symphonies Mahler explored various post-Beethoven notions of structure and forces, but by the Fifth he was back to a reinvigorated model of four movements without voices, choirs, or texts.
Most Mahler aficionados contend that the Sixth has, if not a narrative story, then the emotional equivalent of a plot: conflict and contrast in the opening movement, a scherzo, a tender slow movement, then the astonishingly dark finale. The latter contains a detail that invariably surprises first-time listeners: the tragic vicissitudes of fate are represented by three apocalyptic hammer blows.
Mahler indicated he wanted a sound "brief and mighty, but dull in resonance and with a non-metallic character — like the fall of an axe." The story — from Mahler's unreliable wife Alma — goes that the superstitious composer was so terrified by what amounted to his own prophetic view of the future that in the premiere performance he miscued the final coup de grâce. Good story, and I've known of present day conductors who went with two rather than three hammerschlagen.
Article content
Mahler famously wrote, "A symphony must be like the world. It must contain everything." Before the finale, the great Sixth gives attuned listeners so much to think about: the reconciliation of great contrasts in the opening movement; a bitter danse macabre scherzo, and, for my money, one of the most beautiful slow movements ever penned, as if to underscore the transient nature of beauty and life.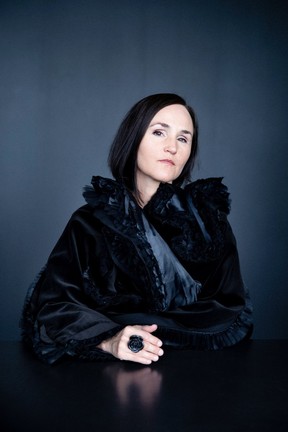 The problem then is what to program along with the Sixth. It's almost a full concert on its own — it can run to 85 minutes if the conductor is minded to stop and smell the flowers. Tausk chooses to preface his interpretation of the Sixth with the 22-minute Catamorphosis by contemporary Icelandic composer Anna Thorvaldsdottir. This the result of a high-profile joint commission from Berlin, Birmingham, New York, and Iceland orchestras, and was premiered just two years ago, winning the 2021 Ivors Composer Award for Large Scale Composition.
What a way to start a season.
---
Summer subscription sale: Our in-depth journalism is possible thanks to the support of our subscribers. For a limited time, you can get full online access to the Vancouver Sun and The Province, along with the National Post and 13 other Canadian news sites, for just $40 for one year or $1 a week for 52 weeks. Support our journalism by subscribing today: The Vancouver Sun | The Province.