News
10 things to do in Metro Vancouver on Labour Day long weekend
From the PNE's final weekend to a flower festival in the Fraser Valley, there's plenty to do this long weekend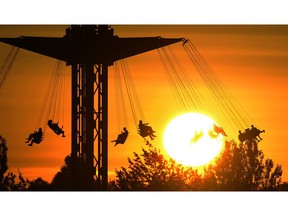 Article content
There's still a few weeks before summer officially ends, but there's no doubt the Labour Day long weekend feels like the last hurrah of the season.
So before the kids head back to school and the fall routine starts up again, squeeze in the last bits of summer fun this weekend with some of these events, activities and entertainment happening around Metro Vancouver.
Article content
---
The Fair at the PNE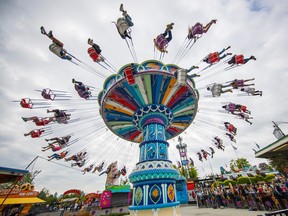 A beloved summer tradition enters its final weekend. Get your fill of mini-donuts, SuperDogs, midway games and thrill rides while you can. Music lovers can catch R&B singer Jason Derulo, Canadian bands Walk Off the Earth and Blue Rodeo, and drag superstars in Stars of Drag this long weekend.
When: Ongoing until Sept. 4
Where: 2901 East Hastings Street, Vancouver
Admission: Fair gate passes, advance purchase $20 adults, $14seniors and youth, $7 kids, free for age 3 and under. Ride passes $32 to 50. Limited capacity, day-specific tickets.
Charcuterie on the Pier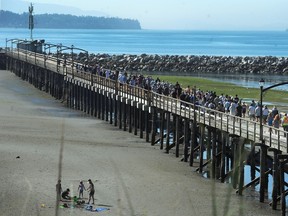 What's long, delicious, and record-breaking? White Rock's Charcuterie on the Pier will try to set a Guinness Book word record for the longest charcuterie board on the longest pier in Canada. A catering team will attempt to build a 500-foot long board — made up of 250 two-foot boards connected together — on the nearly half-kilometre long pier. Guests can indulge in the fresh charcuterie afterwards, while listening to live music and entertainment.
When: Sept. 2., 2-4 p.m.
Where: White Rock pier
Admission: starts at $90
Article content
Labour Day Fair at Burnaby Village Museum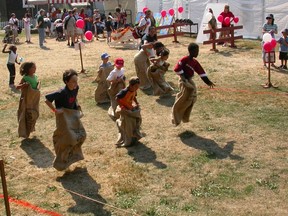 Explore the history of labour through displays and activities, including a scavenger hunt and skills demonstrations. Go for a spin on the carousel. Rides $2.65 each.
When: Sept. 4, 11 a.m. to 4:30 p.m.
Where: 6501 Deer Lake Ave., Burnaby
Admission: Free
Polish Festival Vancouver
Article content
Head to the Shipyards for a taste of all things Polish. The festival features Polish-Canadian musicians, traditional Polish dance groups, crafts, games, and plenty of kid-friendly activities. And don't forget the food: Pierogis and Polish pastries. Learn more about astronomer Copernicus (who was born in Poland) at an exhibition in the Pipe Shop.
When: Sept. 3, 1 to 8 p.m.
Where: 115 Victory Ship Way, North Vancouver
Admission: Free
Abbotsford Summer Flower Festival
Article content
Stroll through millions of summer blooms and meadows of buckwheat and phacelia at this 45-acre flower farm in Abbotsford. There'll be 25 varieties of sunflowers and even meadow "canoes." Worth it for the 'gram.
When: Ongoing until Sept. 4
Where: 3663 Marion Rd., Abbotsford
Admission: $10, free for children age 3 and under
Band on the Beach at Harrison Hot Springs
Article content
For live music with a big dose of lakeside views, head to the resort town of Harrison Hot Springs this weekend. The two-day music festival features family-friendly live music. Performers take to the stage in the afternoon. Country musician Todd Richard headlines both afternoons with 4:30 p.m. shows.
When: Sept. 2 and 3, 1 to 5 p.m.
Where: 290 Esplanade Avenue, Harrison
Admission: Free
Richmond Night Market
Article content
The Richmond night market stays open until the fall, but is at its busiest and liveliest in the summer months. From sushi tacos and mochi donuts to butter beer and bubble tea, the eats are the main attraction. There's also market stalls hawking trinkets and novelty items, live entertainment and a massive 60-foot bouncy castle for young kids.
When: Ongoing until Oct. 9
Where: 8351 River Road, Richmond
Admission: $8 adults, free for kids under 7 and seniors; Zoom pass $35 for five visits
Big Bounce Canada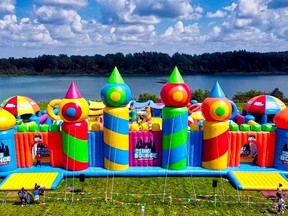 Kids (and kids at heart) can jump to their heart's content in what's billed as the world's largest bouncy castle. Have an action-packed day at the 25,000-square-foot inflatable park. Book your bounce sessions ahead. There's dedicated sessions for different age groups, including toddlers and adults.
When: Ongoing to Sept. 10
Where: Cloverdale Fairgrounds, 17798 62 Ave, Surrey
Admission: Access to the grounds is free, tickets $29 to $59
Taiwanfest Vancouver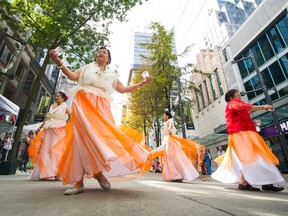 The best of music, art, and food from Taiwa takes centre stage in various sites in downtown Vancouver. The festival includes visual arts exhibitions, musical performances, and a comedy night. Don't miss the street party along Granville Street each day of the festival.
When: Sept. 3 to 5
Where: Various locations, downtown Vancouver
Admission: Free for street party, some venues may be ticketed
Outdoor movies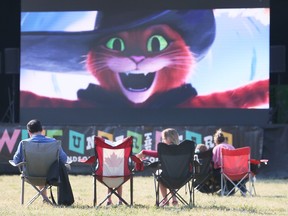 Pack your lawn chairs and popcorn for a movie night under the stars. These are the last two outdoor movies showing in Metro Vancouver. On Friday, West Side Story will be airing alfresco at Burnaby Civic Square and Marvel film Guardians of the Galaxy Vol. 3 will be playing at Douglas Park in Langley. Both are free.
x.com/cherylchan