Business
Arthur Erickson's Eppich House II goes on sale for $12.6 million
The property is listed for $12.6 million
Article content
One of Arthur Erickson's modernist masterpieces, one the late renowned architect has called his most complete work, is on the market for nearly $13 million.
The 6,400-square-foot, glass and steel Eppich House II at 1056 Groveland Rd. in West Vancouver's British Properties was designed by Erickson in 1979 and completed in 1988.
Article content
It was commissioned by Hugo and Brigitte Eppich, who lived and raised their three children in the home until 2018 when the empty nesters decided to downsize.
Article content
"The family that built it and was part of its conception is the family that's selling it," said listing agent Geoff Taylor of Rennie. "It hasn't changed hands. This is an opportunity for someone to be the second curator for this unique property."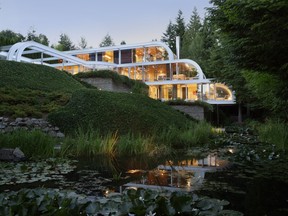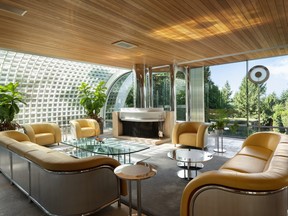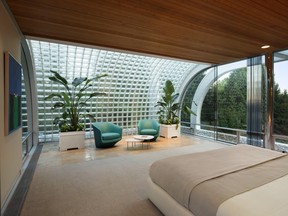 The three-storey terraced main house has four bedrooms and four bathrooms, a pool, hot tub and reflecting ponds nestled on a 1.18-acre hillside property. It has distinctive curved glass brick windows and chrome-plated steel columns.
Some of the house's materials were manufactured at a steel fabrication company Eppich owned with his brother Helmut. That allowed for custom designs that were "fairly audacious" at the time, said Taylor.
One of the house's most special features is the seamless integration of the house to the outdoor landscape, which was designed by famed landscape architect Cornelia Hahn Oberlander.
"It's so peaceful when you're there," Taylor said. "There's floor-to-ceiling glass and everything flows out onto this very mature, landscaped garden. You got a reflection pond, a meandering creek, walking trails. It's your own private forest.
Article content
Eppich used to sit at the bottom end of the property, looking back at the house. He liked the spot so much he decided to build a deck. Then, a roof. Eventually, he decided to build a separate guest suite, working with Nick Milkovich, a longtime Erickson collaborator, to design the one-bed, one bath detached suite that was completed in 2014.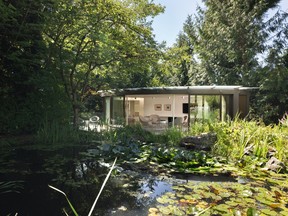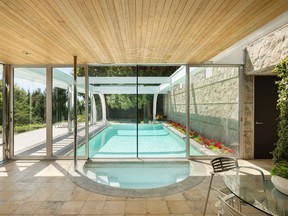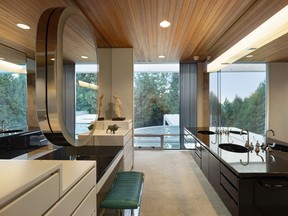 Eppich House II was considered Erickson's most complete work because the architect was involved in every aspect of the property.
"It is a very complete piece of real estate from furnishings to art to landscaping — there is a single simplified vision of the home that was executed from the time they walked the lot for the first time all the way to completion."
Erickson also designed a twin of the house, Eppich House I, for Helmut and Hildegard Eppich. That home at 1812 Palmerston Ave. was listed in 2021 for $13.9 million.
In 2019, Eppich House II was listed on the market for $16.8 million. But at the time, the house was looking its age and needed maintenance work.
"It didn't show as magically and beautifully as it could have," said Taylor. "So the family said: 'This is Arthur Erickson's most unique and complete piece of residential work, let's take the time to put it back the way it was meant to be.' "
Article content
They pulled it off the market and embarked on extensive renovations, including plumbing and electrical work. The work was recently completed and the house is back on the market in time for its 35th anniversary.
It's listed for $12.6 million. The furniture and artwork — many of which were designed for the house — isn't included in the offer price but can be purchased in a separate transaction.
This Week in History, 1963: Architects Arthur Erickson and Geoff Massey chosen to design Simon Fraser University

MacBlo building renamed for architect Arthur Erickson

Arthur Erickson classic in West Vancouver on market for three times assessed value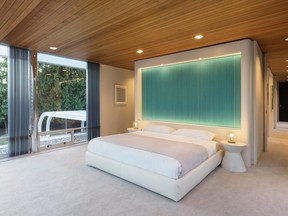 ---
Summer subscription sale: Our in-depth journalism is possible thanks to the support of our subscribers. For a limited time, you can get full online access to the Vancouver Sun and The Province, along with the National Post and 13 other Canadian news sites, for just $40 for one year or $1 a week for 52 weeks. Support our journalism by subscribing today: The Vancouver Sun | The Province.