Entertainment
B.C. hip hop greats look back at 50 Cent's Get Rich Or Die Tryin'
Local Vancouver hip hop artists comment on 50 Cent tour.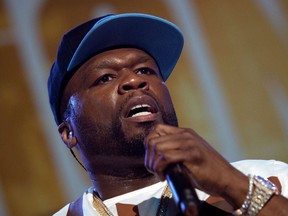 Reviews and recommendations are unbiased and products are independently selected. Postmedia may earn an affiliate commission from purchases made through links on this page.
Article content
50 Cent: The Final Lap Tour 2023
When: Sept. 8, 6 p.m.
Article content
Where: Rogers Arena
Tickets/info: livenation.com
The Feb. 6, 2003, Interscope/Shady/Aftermath/G-Unit records release of Get Rich or Die Tryin' launched one of rap's most iconic artists into the global music market.
Curtis "50 Cent" Jackson was hardly a new name for hip-hop heads.
The Queens artist's mixtapes such as No Mercy, No Fear and God's Plan had been widely circulated for a few years, catching the attention of industry trendsetters Eminem and Dr. Dre. Wanksta was a highlight of 2002's 8 Mile film soundtrack and was in regular rotation at clubs and on rap radio. Having already survived being shot nine times in 2000, which lead to Columbia Records cancelling the release of his intended debut, Power of the Dollar, and being dropped from the label, the "Die Tryin'" part of the debut's title was complete.
Article content
Next up: Get Rich.
The crossover success of the addictive single In da Club fuelled sales of Get Rich or Die Tryin', and subsequent releases such as 21 Questions and P.I.M.P. solidified the record's monumental success. It was nominated in the best album, male solo performance and song in the rap category with 50 Cent also included in the best new artist category at the 46th Grammy Awards. He didn't win, but took home earnings of the best-selling album of 2003 in the U.S.
Since that amazing debut, he has gone on to lead the East Coast hip-hop crew G-Unit, dropped more top-selling albums and branched into acting in film and TV, such as his role in the semi-autobiographical 2005 film Get Rich or Die Tryin'. Jackson has since gone on to acclaim in the series Power.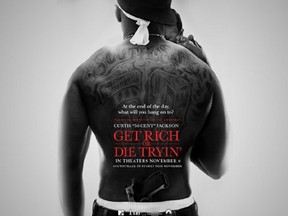 Prior to his Vancouver show with support from Busta Rhymes and Jeremih for the Final Lap tour, five B.C. hip hop aces offered up their thoughts on the lasting influence of the Get Rich or Die Tryin' release.
---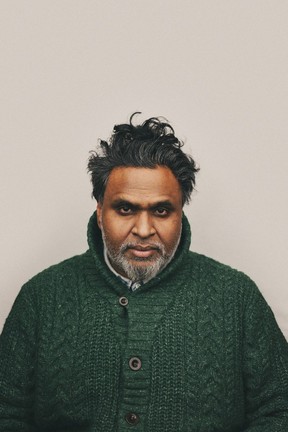 Chin Injeti, Grammy and Juno award-winning producer, songwriter and musician whose latest single is titled Something Love Would Do:
Article content
"Skills, image, music — 50 Cent has it all. I don't know anyone who has put out more successful records and mixtapes as he has and then diversified so much from that into other pursuits. Speaking as a producer, I think his key to staying vital in the culture for so many years is a combination of his flow and starting out with an already enduring charisma. Anyone who came up in hustle culture looks up to him as their godfather. He did it.
---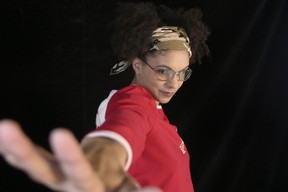 Kia Kadiri, West Coast rapper, spoken word artist and teacher known for tracks such as the slamming Lemonade:
"That record changed the dynamics of the old-school '90s-style into something new. I remember a Commodore show where I added the "it's your birthday" chant from In da Club into my set, then K-Os did the same thing right after and everyone kept singing along. It was an iconic album which crossed into another level. He'll have a 40th anniversary if he's still around.
---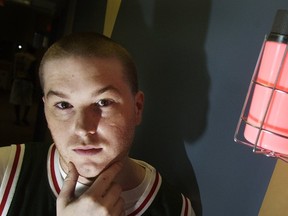 DJ J-Swing, works with Vancouver Whitecaps, Vancouver Canadians, clubs and more as well as being key to developing hip-hop radio in Vancouver at the Beat with DJ Flipout:
"In da Club is the only song that I can remember Flipout and I playing five times in a row at club nights. Once, people freak out; twice more of the same; five times, still going. Nobody cared, they just wanted to hear it over and over. There was the world before Get Rich or Die Tryin', and then the one that came after it. It is still a staple at the clubs, in the public's ear and isn't going anywhere. It became the birthday celebration song."
Article content
---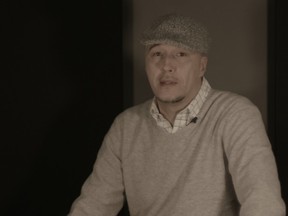 Moka Only, a prolific and legendary B.C. underground rapper who has won three Juno Awards and worked with Swollen Members. His latest album is titled In and of itself:
"Celebrating 50 Cent's album and career is no different than celebrating The Rolling Stones. That band's last relevant album was a very long time ago, but we still recognise them. I think we are now entering an era in hip-hop where the veterans are beginning to receive the recognition that they should deserve over time."
---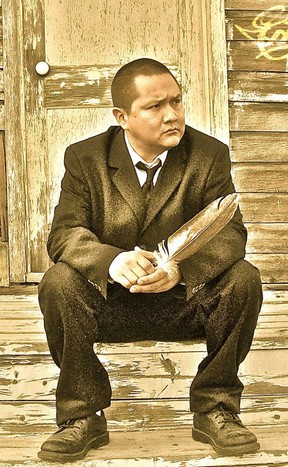 Ostwelve, a.k.a. Ronnie Dean Harris is a New Westminster-based Stō:lo/St'át'imc/Nlaka'pamux multimedia artist who has been active in hip-hop for decades. He voices a character on the animated series Molly of Denali:
"There was a rumour going around back in the day that I got into a fight with 50 Cent because some people I knew got into a squabble with some of his people and, as the telephone game goes, it became about us. As a consciousness hip-hop artist, I may not agree with all the takes of his documentation of street life. The culture of New York that he came up in was a pretty f'in scary situation I don't want any part of, but he stood his ground."
VanCity Raps puts local hip-hop scene up on screen

Teon Gibbs releases new music from The Art Of … compilation showcasing Black musicians in Western Canada