Entertainment
Chelene Knight's novel Junie wins 2023 Vancouver Book Award
Reviews and recommendations are unbiased and products are independently selected. Postmedia may earn an affiliate commission from purchases made through links on this page.
Article content
Vancouver writer Chelene Knight's novel Junie has been named the winner of the 2023 Vancouver Book Award.
The win makes Knight only the second author to land the prize twice. She won back in 2018 for Dear Current Occupant.
Article content
The other writer to win twice is Michael Kluckner for Vanishing Vancouver in 1991 and again in 2007 for Vancouver Remembered.
"Winning the Vancouver Book Award for the second time was a welcome surprise. Writing fiction taught me a lot about myself as a writer, but it also served as a reminder that it's so important to take risks in order to stretch ourselves and evolve. So grateful for the community that has always been in my corner from day one," Knight said in an email.
Article content
Set in a fictional version of Vancouver's historic Hogan's Alley, Junie is a multi-layered coming-of-age story about a young girl named Junie who lives in 1930s Hogan's Alley, a Black community in East Vancouver. A bright kid, Junie lives with her alcoholic, nightclub singer mother. The story explores the bumpy landscape of mother-daughter relationships, growing up and the demise of a once vibrant neighbourhood.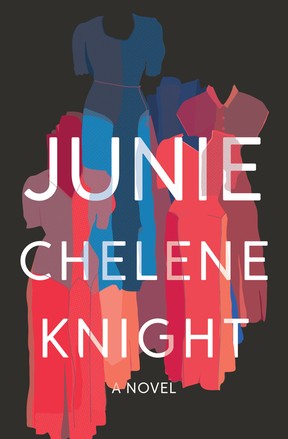 The award, which comes with a $3,000 cash prize, was announced on September 22.
The 2023 City of Vancouver Book Award jury included writers Molly Cross-Blanchard and Dina Del Bucchia, and community-engagement librarian Allan Cho.
The other 2023 Vancouver Book Award finalists were:
Cactus Gardens by Evelyn Lau.
The Foghorn Echoes by Danny Ramadan.
Holden After and Before: Love Letter for a Son Lost to Overdose by Tara McGuire.
PAWS: Mindy Makes Some Space by Michele Assarasakorn and Nathan Fairbairn.