Entertainment
Neon came to Vancouver in 1927 and city streets were never the same
Invented in Paris in the 1910s, neon signs took Vancouver by storm when they arrived here in 1927.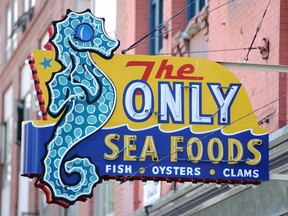 Article content
The Nov. 17, 1927, Vancouver Sun had an astonishing 35 stories on its front page.
A Vancouver judge was promising "no mercy for drug dealers," a citizen had been shot in the leg and hand by a mysterious prowler, and Hollywood star Marie Prevost was divorcing her actor husband Kenneth Harlan after he hosted a 4 a.m. "bathing suit party" in their home.
Article content
One of the most intriguing stories is crammed in between the ads on Page 10: "Use of Neon Gas Signs is Legalized."
Article content
"To permit and regulate the use of neon gas signs in the city, C.H. Fletcher, city electrician, submitted a draft bylaw to the civic fire and police committee Wednesday," The Sun reported.
Thus began a decades-long love affair between Vancouverites and neon signs. According to an Aug. 1, 1953, story in The Sun, at that time there were 18,000 neon signs in the city of 345,000 — one for every 19 residents.
"Vancouver business spends $2 million a year spelling out its virtues in this gas that was discovered by accident, developed by a French traitor who invented the robot bomb and imprisoned in glass tubes by gentle-lunged craftsmen who dare not burp," said The Sun.
"Neon is the modern barker for funeral homes and milk bars, and seven Vancouver neon companies keep busy fabricating neon pendulums to swing from neon clocks and neon bubbles to sparkle out of neon pop bottles."
Local neon historian John Atkin said the concept of "trapping noble gases in glass tubes" dated to the 1800s. (Noble gases are a type of naturally occurring gases like neon and argon.) In the 1910s French businessman Georges Claude perfected a method of adding an electrical charge to the gas in the glass tube, which resulted in different colours.
Article content
"He created and patented the electrode which delivered a consistent electrical charge to a sealed tube," said Atkin. "And that's what made what we now think of as neon possible."

After the First World War neon took off.
"Most (original) signs were blue or red," said Atkin. "Red is the natural colour of neon, the gas. You can take other gases like argon, add a pinch, a minuscule amount of mercury, and that's what gives you blue."
Claude patented his invention, and licensed it in North America in the early 1920s.
"According to legend the first local sign was the Marmon automobile dealership that was underneath the Granville Street Bridge," said Atkin. "Marmon was a popular brand of cars in the 1910s and '20s. They somehow got the patent licence. Apparently on the first sign the backboard was painted here, but they went to Seattle to get the tubes made and drove them back to Vancouver in the back seat of a car."
The signs quickly started to get very big. A Malkins Best ad in the Dec. 3, 1928, Province boasted of the company having "the largest neon sign in the British Empire," a 17-foot-high, 150 foot wide sign with "blood red letters emblazoned in the inky blackness."
Article content
"Vancouver seemingly more than half the year gets dark at four in the afternoon," said Atkin. "And it rains, and there's nothing better than neon in the rain and that glow on the street. It was really moths to a light bulb, it really attracted everyone."
Signs also became more elaborate and animated.
"A good glass bender could bend it in all manner of different shapes," said Atkin. "You could make these things move. (If you) put clicker switches in, it flashes like animation, it really did fuel the imagination."
One of the great neon signs was for The Sun when it was located in the Sun Tower at Pender and Beatty streets. "THE SUN" was spelled out in red letters, while golden sun rays/lightning bolts flashed on-and-off.
But neon came to be regarded as a civic blight by civic crusaders, and in 1974 the city enacted bylaws that essentially killed the era of the neon spectacular. A few gems remain, but many of the great remaining neon signs are at the Vancouver Museum.
Georges Claude started the Claude Neon company, which licensed its patent to Neon Products, which is still in business as part of the Jim Pattison empire.
Article content
But Claude fell from grace in his homeland after he collaborated with the Germans when France was occupied during the Second World War.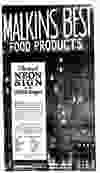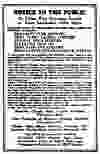 Related Stories
None

Allan Chan recently posted a photo to Facebook of his parents' old corner store in East Vancouver. "He got all these comments," said his sister Carmen. "'Oh, we used to go to your dad's store.' 'I remember the store, we used to be customers in the neighbourhood.' "It was so nice. One guy wrote, 'We used to steal fireworks from your dad, and one time he caught us stealing fireworks. I'm so sorry.'" Article content Article content But the comment that really got the family excited was, "I know where that sign is. It's on West 10th."

The City of Vancouver has decided to trash the iconic neon sign from the Balmoral Hotel.
---
Bookmark our website and support our journalism: Don't miss the news you need to know — add VancouverSun.com and TheProvince.com to your bookmarks and sign up for our newsletters here.
You can also support our journalism by becoming a digital subscriber: For just $14 a month, you can get unlimited, ad-lite access to The Vancouver Sun, The Province, National Post and 13 other Canadian news sites. Support us by subscribing today: The Vancouver Sun | The Province.