News
Could a dedicated medical school for family doctors solve shortages?
An Ontario university is the first in Canada to establish a dedicated medical school for family doctors.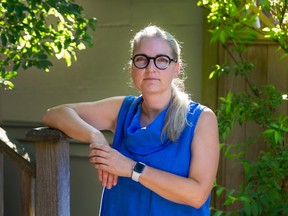 Article content
Health researchers say B.C. could help alleviate the province's family doctor shortage by following the lead of an Ontario university that has launched the country's first dedicated program for family medicine.
This month, 20 medical students will start in the MD family medicine program at Lakeridge Health, a satellite campus of Queen's University, and all of them have committed to becoming family doctors when they graduate in six years.
Article content
"We hope that this is the start of a revolution in medical education," said Dr. Randy Wax, Lakeridge Health's chief of staff and was instrumental in spearheading the program.
Unlike other medical programs where students spend their final years "scrambling" to figure out what kind of residency they are going to match with upon graduation, Wax said "students are selected and chosen to become family physicians from the very beginning."
Jane Philpott, dean of the Faculty of Health Sciences at Queen's University and a former federal health minister, said the program is aimed at addressing the "completely unacceptable" family doctor shortage rippling across Canada.
"There are countries in the world that have legislation that say that every person in the country has a right to either a family doctor or primary care team," said Philpott, who spent more than 30 years in family medicine and global health. "And there's no reason why we can't do that."
Philpott said over the last decade, fewer Canadian medical graduates are choosing to go into family practice, with that number hitting a record low of 30 per cent nation-wide.
Article content
The new family medicine program is modelled after similar programs in the United States and Australia which have seen some success, she said.
Part of the program includes working in community clinics and in family practices "so that they start to get the flavour for it," Philpott said.
The planned new medical school at Simon Fraser University's Surrey campus, Philpott said, could be a great opportunity to add a dedicated family medicine program in B.C., where an estimated one million British Columbians are without access to a family doctor or a primary care team.
Health Minister Adrian Dix said the first new medical school in Western Canada in two generations "absolutely will have a very significant primary care focus."
"What they're doing in Ontario is, I suppose, interesting, but not as significant as a new medical school," Dix told Postmedia on Friday.
Backed by an initial $4.9 million in provincial government funding to support curriculum, space and staff planning, the new medical school is expected to be open by 2026, with the first crop of doctors graduating in 2030.
Article content
Medical students are often hit with "subliminal messaging" that being a surgeon or specialist is more "glamorous or prestigious" and that family physicians are somehow "inferior," said Dr. Jennifer Lush, a Victoria-based family physician.
In starting a medical school from the ground up, SFU has the opportunity, she said, to create a family medicine program rooted in the premise that being a general practitioner is a rewarding and respected field of medicine.
"We need to be finding people who don't want family medicine as their fallback," Lush said. Incentives for choosing a dedicated family medicine program, Lush said, can include loan forgiveness or reduced fees as long as graduates remain in family practice for a certain length of time.
Most medical schools in Canada are four-year programs, after which graduates spend between two and five years completing their residency in the medical field of their choice. This year, the University of B.C. filled all 186 of its family physician residency spots, favourable results compared to other provinces that were unable to fill all their positions.
Article content
Some experts credited B.C.'s new family doctor payment model for that uptake. Health Minister Adrian Dix has said the new family doctor payment model has lured at least 600 doctors to family practice from elsewhere in the health-care system.
The new fee structure — billed as a way to stop those in family practice from fleeing a system that was burning them out — no longer pays family doctors on a fee-for-service model, but rather based on a formula that includes the number of patients seen in a day, the number of patients attached to their practice, the complexity of the patients' issues, and their office overhead costs.
The family medicine program is an "exciting idea" but it still doesn't address the "broken down" system that has steered physicians away from family practice in the first place, said Rita McCracken, a Vancouver-based family doctor and assistant professor in UBC's department of family practice.
"The problem is so bad right now I can see that it makes a lot of sense to be doing an experiment like that (at Queen's)," said McCracken. "My concern is … is this education program going to teach them how to thrive and be successful in the broken down primary care infrastructure that we have right now? And if so, what magical skills are they going to be teaching for that?"
Article content
Wax acknowledged that with an estimated 6.5 million Canadians without access to primary care and a predicted shortage of 30,000 family doctors nation-wide by 2028, it's a problem too big for a 20-student-a-year program to solve.
But as the program expands and inspires other Canadian medical schools to follow suit, "We could find that this is a really efficient and effective way to solve the family physician shortage," he said.
New medical school at SFU's Surrey campus to train next generation of doctors: Premier

B.C. expands family doctor registry but critics say it's just one more wait-list