Entertainment
Graphic novel follows Métis teenager Echo Desjardins
All four volumes of the graphic novel A Girl Called Echo are collected into one book.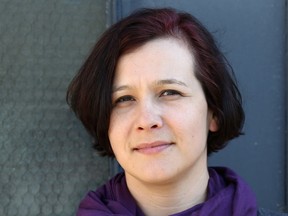 Reviews and recommendations are unbiased and products are independently selected. Postmedia may earn an affiliate commission from purchases made through links on this page.
Article content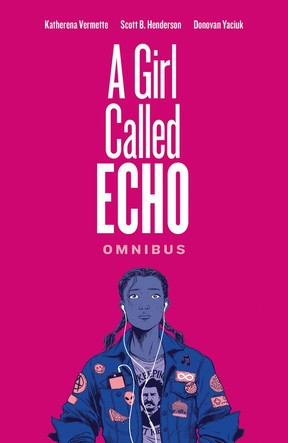 A Girl Called Echo Omnibus
Article content
katherena vermette, illustrations by Scott B. Henderson, colours by Donovan Yaciuk | Highwater Press
$38 | 224 pages
---
Thirteen year-old Métis teenager Echo Desjardins has her fill of challenges.
Fitting in at a new school, moving into a new home, and the usual adolescent family dynamics are challenging enough. But when time-travelling is thrown into the mix, Echo finds herself getting a front seat to key historic events in her people's history from 1814 to 1885.
Article content
From the Pemmican Wars and the Battle of Seven Oaks to the rise of Louis Riel's resistance and trial, she sees how her people have stood up against the Canadian government time and again, and persevered. As she comes to learn more about her ancestral history, she also becomes equipped with the tools needed to fight the power and preserve her nation.
All four volumes of the A Girl Called Echo series are captured in this omnibus edition of the graphic novel series by author katherena vermette, who prefers her name uncapitalised.
With a new introduction by professor Chantal Fiola, an essay about Métis society by author Brenda Macdougall, and in-depth historical timelines to each volume, the compilation expands on the original material. But it is ultimately vermette's storytelling and the fantastic work of illustrator Scott B. Henderson and colourist Donovan Yaciuk that makes the series so special.
Details such as Echo's playlist of "Mom's Old CDs," will put a smile on older readers' faces who might not be ready to accept that Nirvana's In Utero and Pearl Jam's 10 are geriatric soundtracks. Reminders of all of the government policies brought in with the deliberate attempt to destroy a culture, economic livelihood and way of life should raise the ire of anyone who values liberty and freedom in the face of imposed tyranny.
Article content
But as Echo discovers, those values are rarely worth the paper they are printed on unless they benefit colonial interests.
Each volume of the series includes examples of broken promises and revised policies introduced to benefit corporate interests of the Hudson Bay Company, colonial aims of the government of Canada, and deny basic rights to Métis peoples. Giving an under-appreciated moment in Canada's history more in-depth coverage is of great value to truing the record. Adding in LGBTQ2+ characters and presence further connects historic struggles for equal rights and recognition with ongoing contemporary ones.
That the battle continues is made clear in the stories. But A Girl Called Echo is far from being a dive into the often-depressing past.
The overarching message of the narrative is best encapsulated in a sentence by Echo's classmate and companion Micah who notes: "European contact was our apocalypse, and we survived that, didn't we? We're living in our post-apocalyptic world. And we're still here. We'll always be here."
As the story finishes, Echo graduates middle school and the wheels are in motion for the next generation of Métis youth to keep fighting to right the historical record.