News
Joffre Lakes park to reopen this weekend, First Nation talks continue
The Líl̓wat and N'Quatqua First Nations announced last Thursday the park would be shut down until Truth and Reconciliation Day on Sept. 30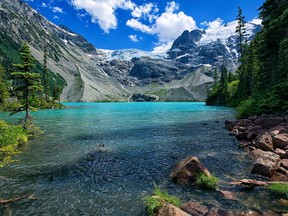 Article content
A popular provincial park is to reopen this Labour Day weekend while talks continue with First Nations over their demands for periodic, exclusive use for traditional purposes, the B.C. Environment Ministry said Wednesday evening.
The Líl̓wat and N'Quatqua First Nations announced last Thursday that Joffre Lakes provincial park, also known a Pipi7iyekw, would be shut down until Truth and Reconciliation Day on Sept. 30. That was to allow the two First Nations — based north of Whistler — to harvest traditional foods such as berries and medicines, and carry out spiritual ceremonies in privacy.
Article content
According to one expert Postmedia News spoke to this week, there was no legal basis for the unilateral park closure. But the B.C. NDP government had said the park would be closed until at least the end of Thursday to allow time for respectful discussions. During that period, no new day-passes were issued.
The province had entered talks on Tuesday with the First Nations.
"Following ongoing conversations and with support from the First Nations, Joffre Lakes Provincial Park will be open over the Labour Day weekend," B.C. Environment Minister George Heyman said in a written statement.
"As we continue conversations with the First Nations, the park will be open to visitors Friday through the end of the long weekend. By mutual agreement, there will be a reduction in day use passes made available," he said.
The environment ministry did not say Wednesday by how much the day-passes would be reduced.
The province said day passes will be available on a rolling basis for Friday to Monday as of 7 a.m. on August 31. All 29 backcountry spaces will be open from Friday, Sept. 1, with departures on Monday, Sept. 4.
Article content
Heyman added that the park will then be inaccessible for a three-day period starting Tuesday, Sept. 5 as the province and First Nations continue to work on a plan that will provide space and privacy for cultural activities while ensure public access to the park in a responsible and sustainable manner.
Heyman said he wanted to express his appreciation to the Líl̓wat and N'Quatqua for their discussions this week.
The province implemented a mandatory free day-pass program in 2021 to deal with overcrowding in the park. In 2019, there were 196,322 visitors to the park, a more than 200 per cent increase since 2010. The pass system is meant to cap annual visits to the park at 200,000.
The province created a park strategy in 2018 that included consideration of traditional uses by the First Nations.
Less than a three-hour drive from Vancouver, the park is a popular hiking spot for locals and tourists because of its Instagram-worthy turquoise lakes surrounded by jagged peaks and ice fields.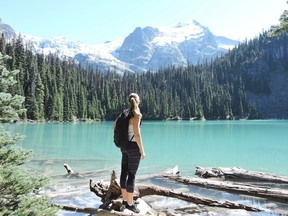 Starting last week, park rangers have been on site telling the public the park was closed, to ensure the province was respecting the Nations' wishes and to ensure there is no conflict, the province said at the time.
Article content
"I recognize the impact that this has had on people's plans to visit the park and the disruption that it has caused to people. We thank everyone for respecting park ranger guidance and appreciate people's understanding and assistance in providing the space for all of us to seek solutions," Heyman said in his written statement.
The province had been surprised by the announced closure last Thursday and were notified by the First Nations the same day the announcement was made.
Dean Nelson, the Lílwat chief, had said Friday that there has been a long conversation with the province over their desire to have an "equal voice" on closures of the park when they want and when they need them.
However, recent requests to provincial parks officials to talk to the First Nations about their values and needs haven't been answered at all, he said.
In its closure announcement last week, the Líl̓wat Nation said it asserts its title and sovereignty to its traditional territory, adding that Indigenous rights are protected in the Constitution and recognized in the Supreme Court of Canada's landmark Tsilhqot'in decision in 2014.
Article content
Robin Junger, a partner with the law firm McMillian LP, said this week he believes there is no basis in law for the unilateral closure of the park by the First Nations.
Junger, who has expertise in environmental and Indigenous law, said there is no case law he is aware of that would give any Indigenous group that right.
He noted that Aboriginal rights are protected by Canada's Constitution, but it doesn't provide absolute rights to Indigenous people without consideration to other people's rights.
B.C. First Nations close popular Joffre Lakes park for harvest celebration

Better dialogue with First Nations could have avoided Joffre Lakes closure: critics
---
Summer subscription sale: Our in-depth journalism is possible thanks to the support of our subscribers. For a limited time, you can get full online access to the Vancouver Sun and The Province, along with the National Post and 13 other Canadian news sites, for just $40 for one year or $1 a week for 52 weeks. Support our journalism by subscribing today: The Vancouver Sun | The Province.