Sports
Making a break for it: local breakdance star battles for Olympic spot
The 26-year-old is hours away from competing at the Pan Am Games in Chile, where he will battle for a spot to represent Canada at the 2024 Olympics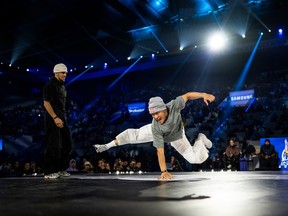 Article content
Philip Kim (a.k.a. B-Boy Phil Wizard) had a hard time convincing his Korean immigrant parents that break dancing — or "breaking" — was a viable career path.
Now that the 26-year-old is days away from competing at the Pan Am Games in Chile, where he will battle for a spot to represent Canada at the 2024 Olympics in Paris, they have fewer qualms.
Article content
"They gave up a lot to come to Canada to make a better life for their family," said Kim. "This wasn't what they expected."

Kim was 11 when he saw a local breaking crew, Now or Never, performing in front of the Vancouver Art Gallery. He was captivated.
A few months later, a member of the crew showed up at his elementary school to teach a class. Kim started taking lessons and has never looked back. Although it was a sacrifice for his parents, they encouraged him.
By the time he got to Magee Secondary, he was known as "the dancer kid," messing around with spins, freezes and footwork in the hallway.
He would excuse himself from classes to go to the bathroom to try out new moves.
"I didn't want to do anything other than dance," said Kim.
Article content
As his commitment grew, his parents' confidence in him also grew. Breaking, unlike other sports or dance forms, has no formalized system. Breakers often practise outside and late at night. His parents let him go to late-night practices downtown, even if it meant he fell asleep in his classes the next day.
Robson Square became a second home to him, the "chill, welcoming" community of breakers, a second family. "They were cool, telling me stories about travelling the world," said Kim.
Breakers usually battle in the centre of circles, known as ciphers, at gatherings that might take place anywhere — public squares, subway platforms and parties. In organized competition, 16 breakers face off one-on-one for three rounds, improvising and "vibing" to music played by a DJ.
"Early on I was super, super nervous. I'd be shaking before the battle," said Kim. "Over the years, I've become a lot more comfortable."
After graduating from Magee, Kim enrolled in university, but his heart was still at the heart of the cipher. At 18, he entered a qualifier at the Los Angeles Red Bull B.C. One, the biggest international B-boy and B-girl competition in the world — and won. "After that I decided this was what I wanted to do."
Article content
He broke the news that he wanted to drop out of school to dance and his parents agreed to give him a chance.
"They said, 'We'll give you a few years to prove to us that you can do it,'" said Kim.

Kim recently went to Leuven, Belgium, to defend his world title at the World DanceSport Federation World Breaking Championship, but finished second to American Victor Montalvo (a.k.a. B-Boy Victor). He is still ranked No. 1 in the world on the DanceSport Olympic qualification list.
If he wins at the Pan Am Games, he will earn an Olympic spot, but he has another chance at the Olympic Qualifier Series next year. Only 32 spots are allocated for competitors in Paris 2024, where 16 B-boys and 16 B-girls will face off in a traditional tournament-style series of battles.
Breaking has always been about art and self-expression for Kim. Now that it's included in the world's biggest athletic event, he doesn't plan to change his approach, even as perceptions of breaking change.
"With the Olympics, we're entering new territory," said Kim. With that comes sponsorship (he counts Red Bull, Lululemon, Sobeys, Visa and RBC among his backers), greater opportunities and, well, the ability to give back to his parents.
Article content
"I've always wanted to help them out," said Kim, "and now I can."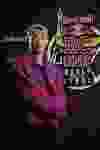 Related Stories
Revolutionary earbuds developed in Vancouver to dramatically change life for disabled

How B.C. teachers are navigating difficult conversations about war

The high price of parking in a housing crisis: $195,000 for a stall in Whistler
---
Bookmark our website and support our journalism: Don't miss the news you need to know — add VancouverSun.com and TheProvince.com to your bookmarks and sign up for our newsletters here.
You can also support our journalism by becoming a digital subscriber: For just $14 a month, you can get unlimited, ad-lite access to The Vancouver Sun, The Province, National Post and 13 other Canadian news sites. Support us by subscribing today: The Vancouver Sun | The Province.