Entertainment
Metro Vancouver events this week: 5 things to do between Sept 7-13
Looking for date-night ideas, free things to do, or just something fun for the kids? Try one of these five events happening near you.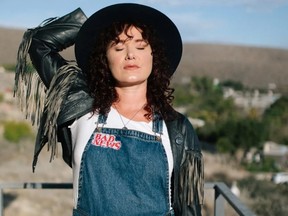 Reviews and recommendations are unbiased and products are independently selected. Postmedia may earn an affiliate commission from purchases made through links on this page.
Article content
Whether you're looking for date-night ideas, free things to do or just something fun to do with the kids, you can't go wrong with our list of events happening around Metro Vancouver between Sept 7-13. Headlining this week's picks is Colleen Rennison performing a hometown show to celebrate the release of her new solo album Persephone.
For more ideas, click HERE for our coverage of Vancouver's Arts scene.
Article content
Here are 5 things to do in Metro Vancouver this week:
Article content
Colleen Rennison
When: Sept. 9 at 8 p.m.
Where: Mel Lehan Hall at St. James, 3214 West 10th Ave., Vancouver
Tickets: $30 advance/$15 livestreamed at roguefolk.com
Colleen Rennison celebrates the release of her new album Persephone with a hometown show. Best known for fronting the late Vancouver blues-rock combo No Sinner — which released two albums, toured North America, and played international festivals during the first half of the previous decade — Rennison also released a solo album of covers, See the Sky About to Rain, in 2014. According to a press release, Persephone — out Sept. 8 — "belongs inside a tradition of albums that marry lacerating confession to ebullient, uplifting song craft." Her latest video, I Do, features Rennison riding around East Vancouver on a bike.
---
---
Steelin' in the Years
When: Sept. 9 at 7 p.m.
Where: Rickshaw Theatre, 254 E. Hastings St., Vancouver
Tickets: $25 at eventbrite.ca and Red Cat Records
Steelin' In the Years is a Steely Dan fan's dream — a 10-piece band comprised of studio aces and accomplished live performers playing a repertoire that ranges from the hits and deep cuts, to deep deep cuts. You'll hear Peg, Hey Nineteen, and Reelin' in the Years — of course — but perhaps also FM (No Static at All) and an outtake from Steely Dan's Gaucho album. Since forming in 2012, Steelin' has seen some lineup changes, but the core includes co-founders Kerry Galloway on bass and Bill Runge on alto sax, with Talia Butler-Gray and Debbie Low on vocals and David Say on tenor sax. The Rickshaw show also features Chris Davis on trumpet, Tim Porter on guitar, Robbie Buchanan on keyboards, Randall Stoll on drums and Carman J. Price on vocals. They're fools to do your dirty work, but someone's gotta do it.
Article content
---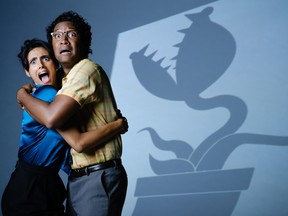 Little Shop of Horrors
When: Sept. 7 – Oct. 8
Where: Stanley Industrial Alliance Stage, 2750 Granville St., Vancouver
Tickets: From $39 at artsclub.com
First performed off-Broadway in 1982, this sci-fi musical comedy has had a long life. Loosely based on a 1960 Roger Corman film, the stage version was adapted into a 1986 movie with Rick Moranis, Steve Martin, and Bill Murray, among others. The Arts Club-Citadel Theatre production stars Tenaj Williams as Seymour, a shy young man who stumbles upon a plant that feeds on the blood of humans, and Synthia Yusuf as his crush, Audrey. The original music, by Alan Menken, is in the style of early '60s rock 'n' roll and doo-wop. Arts Club AD Ashlie Corcoran directs, Gianna Vacirca choreographs, and Caitlin Hayes provides musical direction. The original musical was nominated for several awards between 1983 and 2020, including the 1983 Laurence Olivier Award for Musical of the Year and the 1984 Grammy Award for Best Musical Theatre Album.
---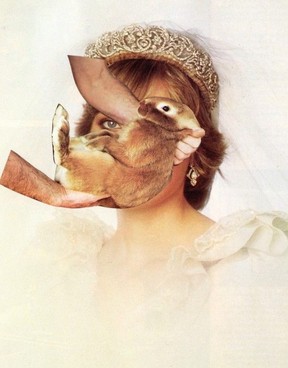 Sonja Ahlers: Classification Crisis
When: Sept. 9-Nov. 5
Where: Richmond Art Gallery, Richmond Cultural Centre, 7700 Minoru Gate
Article content
Info: richmondartgallery.org
BC artist Sonja Ahlers is known for her DIY approach to collage art, poetry, zines, mail art, and other publications. This exhibition presents an overview of her 30-year career, and includes examples of her zines, poetry, and installations, as well as excerpts from her personal archive, and a decade-plus worth of works not previously shown until now. An artist and curator talk and tour, followed by an opening reception, are scheduled for Sept. 9.
---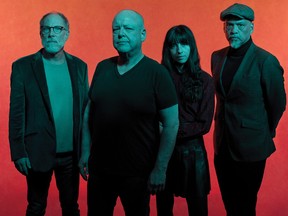 Pixies
When: Sept. 9 at 7 p.m.
Where: Doug Mitchell Thunderbird Sports Centre, 6066 Thunderbird Blvd, UBC
Tickets: Starting at $65 at ticketmaster.ca
Groundbreaking alternative band the Pixies are on tour for the first time since 2018. Not content to be a '90s nostalgia act, the group has released four albums with its current lineup since 2014's Indie Cindy. The new tour is in support of their 2022 album Doggerel, of which Pitchfork said: "It's recognizably Pixies music but it's broader, bigger, and slicker." Still, with Modest Mouse and Cat Power opening, this is definitely a show that lovers of the alt-rock sounds of the last cool decade will lap up.