Sports
Sports club a 'Vancouver institution': Meralomas celebrate 100 years
The Meraloma Club, a multi-sport grassroots athletic organization in Vancouver, celebrates its first century this month. But it's always been about more than just sports.
Get the latest from Dan Fumano straight to your inbox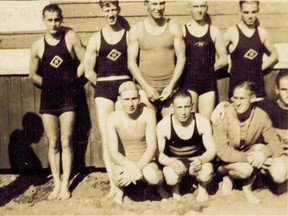 Article content
It might just be the least exclusive private members' club in Vancouver.
It has a funny name, a secret handshake, weird traditions. And this month, the Meraloma Club celebrates its first century.
Article content
Members come from a range of socio-economic backgrounds, and business leaders play alongside labourers and lawyers, students, accountants, tradespeople, even the odd journalist. The door is open and everyone is welcome, as long as they abide by the "no jerks" rule.
Article content
Vancouver has some older and arguably more prestigious private members' clubs, but few if any serve such a wide mix of different folk.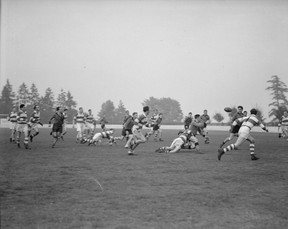 Some current members, including this reporter, are local Vancouverites born into multi-generational Meraloma families. Others arrive from across the world and instantly belong.
The club began in 1923, when a swimming team at Kits Beach started calling themselves the Mermaids.
"It was like a neighbourhood gang, and the neighbourhood was Kitsilano," Vancouver Sun columnist Archie McDonald wrote in 1983 to commemorate the 60th anniversary of the gang's formation. "They had rituals and they had a mystique. Soon everyone wanted to join."
Within a year or two, the club added a women's swimming section, as well as men's rugby and basketball, and then football.
"They were proud to be a Mermaid," said Doug Sturrock, a longtime Meraloma and retired public-school teacher who co-authored a book published in 1998 about the club's first 75 years. "That kind of feeling exists in all kinds of clubs and organizations.
"But the Mermaid name was chosen as a bit of a lark … Pretty soon, with the membership growing with other sports like rugby and football, they decided a new name might be more appropriate."
Article content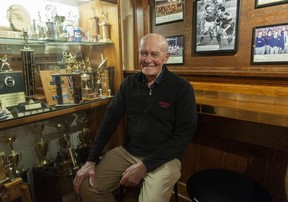 So, around 1924, a club member came up with the name "Meraloma" by combining the "Mer" from "mermaid" with the first and last letters of the Greek alphabet, meant to signify something along the lines of: "Mermaids, first, last and always." From there emerged the club motto that endures today: "Once a Meraloma, always a Meraloma."
By 1925, the new "Meraloma" name was regularly appearing in the pages of local newspapers, describing not only their athletic results, but also, as The Province reported in 1926, the club members' tendency to "often gather for a social evening" around their clubhouse's piano.
Some things have changed. Others have not. The Meralomas no longer have a formal "glee club" or host "whoopee cabarets" at local dance halls, as described in newspaper accounts from the 1920s, but club members still enjoy socializing, and singing the occasional song, boisterously if not always in tune.
The original Meraloma clubhouse was reportedly in a grocery store's basement at Cornwall and Yew streets, but by 1929, the Lomas began constructing their own building on Laburnum Street in Kits Point.
Article content
The Meralomas became inactive for a time after the Second World War broke out in 1939, and several of the club's athletes enlisted and served overseas. Eleven of them were killed in action.
After the war, the Lomas' former building on Laburnum was transferred to a veterans' association, and today it still operates as the Billy Bishop Legion. (The Billy's dart room, the building's only "sporting" venue, still bears a plaque identifying it as "The Meraloma Room.")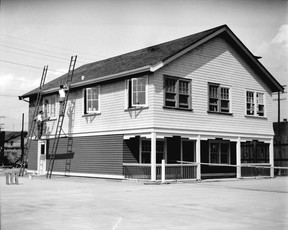 Since the 1940s, the Lomas' home has been Connaught Park in Kitsilano, where the city granted them use of the 1925-built field house, and their teams still compete on the pitches there.
After the Second World War, the Lomas' rugby and football sections thrived through the 1940s and '50s. Several Meralomas were key members of the committee that mounted a bid in the early 1950s to create a B.C. franchise in the CFL. They succeeded, and when the B.C. Lions fielded their first team in 1954, they borrowed the Lomas' colours of orange and black, which both the Lions and the Lomas still wear today.
"Just the fact the Lions' colours come from the Meraloma Club, that on its own is hugely significant, because the Lions are the oldest professional sports team in B.C. history," said Jason Beck, curator and facility director of the B.C. Sports Hall of Fame.
Article content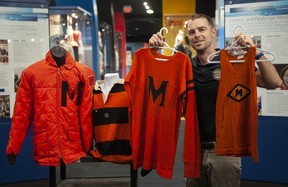 Beck said he knows of no other community sports organization in B.C. that offers such a wide range of sports to so many girls, boys, women and men.
"A hundredth anniversary is pretty rare for any club," Beck said. "Clubs come and go, and change shape. But the Meralomas is a Vancouver institution."
"I bet the guys who started this club 100 years ago, they'd probably think you were crazy if you said 100 years from now, the club's still gonna be going, there's going to be thousands of athletes that have come through on all different sports and teams."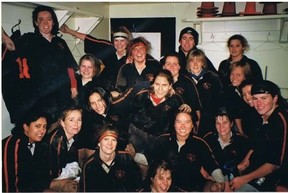 ---
While different sports have come and gone over the years, about 1,100 athletes are currently registered across the club's seven sports: rugby, cricket, field hockey, fastpitch, soccer, road biking and touch rugby. These athletes range from five-year-old kids to seniors in their 60s, and from elite-level international players to more social recreational participants.
Fastpitch and softball teams have competed through the club since the early 1970s, and the section currently has a women's team and two men's teams.
Meraloma field hockey began in 1974, and this year 57 women were registered on three teams; they range in age from 17 to 63 and include a few mother-and-daughter teammates.
Article content
A women's soccer team joined the Lomas in 1982, and today the club fields seven teams, with about 65 men and 85 women — including one of the original members of that first 1982 team who still plays on the SilverLomas squad.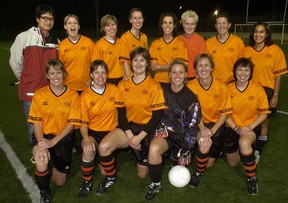 Cricket was added in 1989, and at last count 151 registered men, women and youth athletes were registered.
Meraloma cricket has a few multi-generational families like former Canadian international team member Iain Dixon and his 17-year-old son Finley, who started playing at the Lomas at age five and has grown into an elite athlete.
"It's just a tremendous community," Iain Dixon said. "It's that diversity of people you get at an accessible sports club. It's available to everybody, anyone who wants to join can."
More recently, the Meraloma road-biking section has seen rapid growth, starting with 28 cyclists in 2015 and expanding to 164 members by this year, with another 70 people on the waiting list.
But the number of registered athletes is dwarfed by the thousands of alumni and members around B.C. and across the world.
The club was started by a dozen men from the same Anglican church, and over the years its membership diversified and evolved just like the city around it. In recent years, the Loma rugby section has fielded players from at least 20 countries in Asia, Europe, Africa and North, Central and South America. The current Loma cricket roster features athletes originally hailing from at least a dozen countries.
Article content
Former Canadian international rugby player Jebb Sinclair now heads the Lomas' rugby section. One thing he loves about the club, he said, is the combination of locals telling tales about their Vancouver high school crosstown rival teams battling each other 20 or 60 years ago, with athletes who immigrated to Vancouver and joined the Lomas, because someone from their home club played for the club a generation or two ago. They come from all over, including Wales, Ontario, Newfoundland, Ireland, Japan, Argentina and New Zealand.
"Instead of just local high schools, it's become high schools and clubs all around the world, which I just find really cool," said Sinclair, who originally hails from Canada's East Coast and got involved with the Lomas in 2017 within weeks of finishing a long career playing professional rugby in England. "When I showed up, it just felt like home."
The Lomas' rugby section was initially just a men's team, before they added a junior boys' program. They added a women's program in the 1990s, then coed mini-rugby for boys and girls as young as five. Last season, more than 400 men, women and youth rugby players were registered with the club.
Article content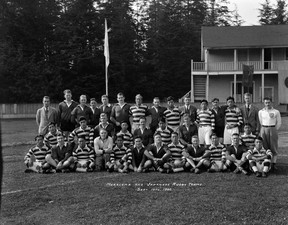 In 2021, Loma rugby welcomed its newest addition: a gay-and-inclusive team that competes in the B.C. league as a fourth Meralomas men's team. This new team, the Meraloma Rogues, is a second incarnation of Canada's first gay-and-inclusive men's rugby team, which launched in 2001 as a stand-alone club competing in the B.C. Rugby Union before folding in 2009.
Around 2021, a group of local rugby players decided to revive the Rogues, and thought the team might be more successful this time around if they could partner with an established organization, as a "club-within-a-club." This group, including Rogues president Brennan Bastyovanszky, connected with the Meralomas, who were proud to bring them into the fold.
"Culturally, it's been a great fit," said Bastyovanszky, who was elected last year to the Vancouver park board. "It's been incredibly supportive … The clubhouse is our clubhouse. We feel welcome."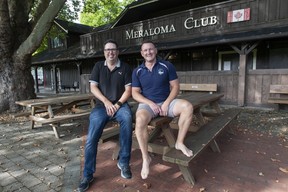 Your reporter is anything but unbiased on this subject.
I have been in and around the Meraloma Club my whole life. My parents first met through the club when my mother was playing Lomas fastpitch and basketball and my father was on the rugby team. In fact, my folks met through my mother's sister and fastpitch teammate, who was dating my father's rugby teammate and friend. Both couples got married, so my father and his teammate became brothers-in-law, and my cousins later played for the club, as did my sister and I.
Article content
Such stories aren't unusual at the Meraloma Club, a constant that runs through generations of many Vancouver families. None of the original 12 Mermaid swimmers are around any more, but some of their descendants will attend the sold-out Meraloma centennial banquet next month.
The party will be MC'd by broadcaster Jody Vance, a host on CHEK-TV and CKNW, who grew up in and around the Meraloma clubhouse and fields, where her late father and uncles played rugby.
"My earliest memories were there," Vance said. "Now, no matter how long it's been since the last time I've been there, I feel like I belong there the second I walk through the door."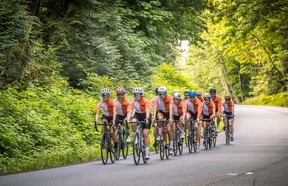 While I'm clearly partial to this club, this milestone also provides an opportunity to reflect on the value of all volunteer-based clubs and community groups in Vancouver and anywhere else.
Social isolation has long been a major issue in Vancouver. A highly publicized Vancouver Foundation report in 2012 described the city as a "difficult place to make friends" with a "declining level of participation in community life." Since then, Vancouver's municipal government has made important efforts to improve residents' sense of belonging.
Article content
But it's a tough problem to tackle. Last year, a new Vancouver Foundation study in partnership with Angus Reid found most Canadians aged 18 to 34 don't feel a sense of belonging in their community, and COVID-19 only "exacerbated some of these silos."
Not everyone wants to play sports, but all kinds of local organizations — cultural, religious, artistic, etc. — are seeking new volunteers and members. Getting involved with any kind of community group can be a great step toward being part of something bigger, and meeting people who may have been in your neighbourhood for decades, or have just arrived from across the world. The value is tremendous.
Inside the Kitsilano clubhouse on any given weekend, Loma athletes socialize with their teammates and opponents, just as their predecessors did generations ago.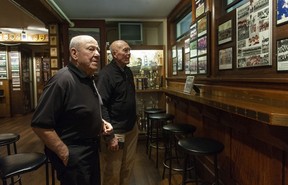 They tell a lot of stories about the old days. Occasionally, some of the stories are true.
It's a members' club, but hosting non-members is a central part of the whole endeavour. The clubhouse walls are packed with memorabilia and photos of old Lomas and plaques from overseas teams they hosted over the years.
Article content
Last summer, I was at the clubhouse one weekend for the wedding of a longtime friend and Loma teammate, and a few weeks later, I was there again for a memorial for another dear friend and teammate who died too soon. This kind of thing isn't unusual — just one recent example of how the club has been a community's focal point during both happy and hard times, for generations.
In 1980, back when the club was a youthful 57 years old, legendary Sun columnist Denny Boyd captured it very well: "The list of great teams and great individuals in the Meraloma history is enormous and perhaps irrelevant in contrast to the extraordinary fellowship of the organization."
Beck, from the B.C. Sports Hall of Fame, said: "They always seem to have that bond that keeps the club going. I wouldn't be surprised if in another 50 years, the club is still going strong."
Or another 100 years.
Always.
How a tiny Vancouver Sun ad a quarter century ago changed a life

This Week in History, 1933-2023: Vancouver Archives marks 90 years of saving the city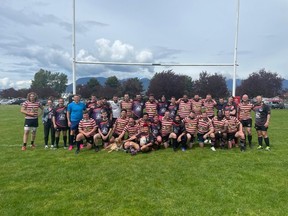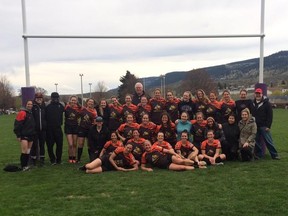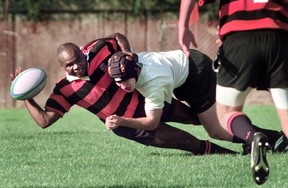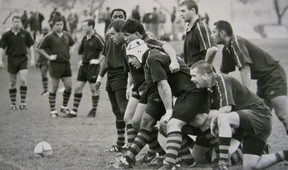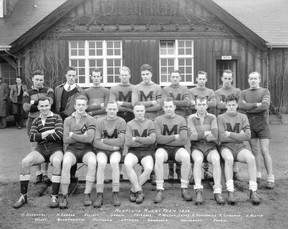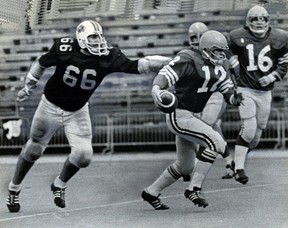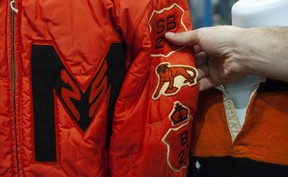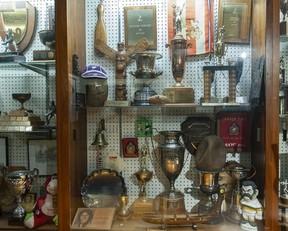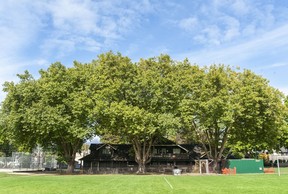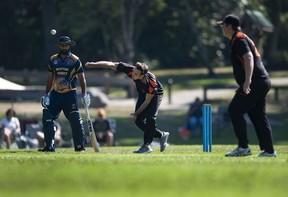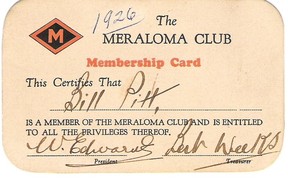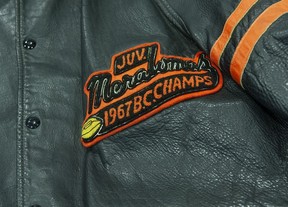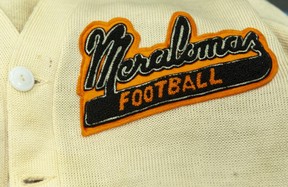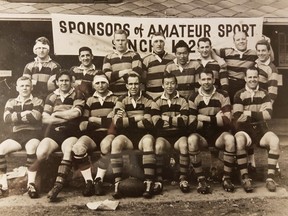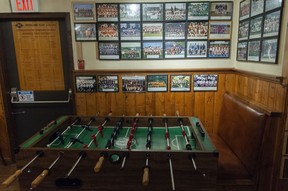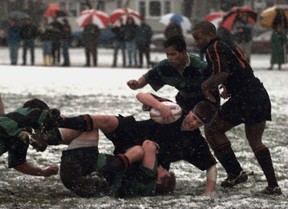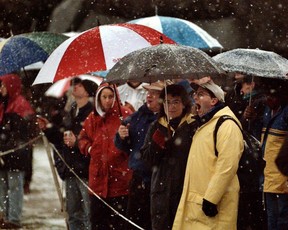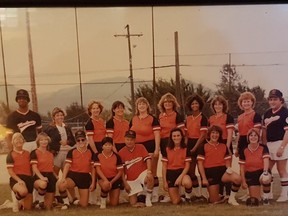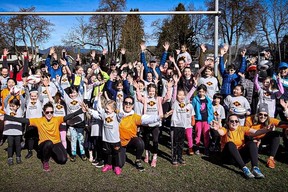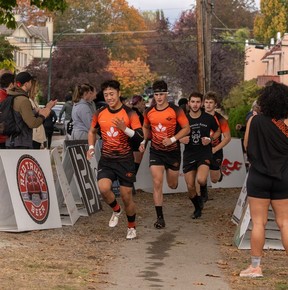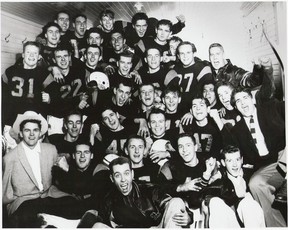 ---
Bookmark our website and support our journalism: Don't miss the news you need to know — add VancouverSun.com and TheProvince.com to your bookmarks and sign up for our newsletters here.
You can also support our journalism by becoming a digital subscriber: For just $14 a month, you can get unlimited, ad-lite get unlimited, ad-lite access to The Vancouver Sun, The Province, National Post and 13 other Canadian news sites. Support us by subscribing today: The Vancouver Sun | The Province.