News
Stabbing suspect was released despite posing a "significant threat"
Premier David Eby announced Thursday that former Abbotsford police chief Bob Rich will lead a review into why Blair Evan Donnelly was released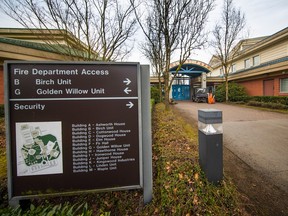 Article content
The suspect in the Chinatown triple stabbing was approved for unescorted day passes from a psychiatric facility despite a finding from an independent review board that Blair Evan Donnelly posed a "significant threat" to public safety.
Premier David Eby announced Thursday former Abbotsford police chief Bob Rich will lead the independent review into that "disturbing" decision.
Article content
The director of adult forensic psychiatric services at Coquitlam's Forensic Psychiatric Hospital used their discretion to allow Donnelly to have unescorted overnight stays in the community of up to 28 days, even though the three-person B.C. Review Board recommended he be kept in custody and under close supervision.
The 64-year-old was on a day-release pass when he allegedly randomly stabbed three people at the Light Up Chinatown festival in Vancouver on Sunday, an incident that Eby said made him "white hot angry."
During an unrelated press conference in Langely, Eby said he read the review board decision and "it clearly concluded this man was a significant risk and shouldn't be released. Yet somehow, the individual was in fact released into our community. That is exactly what I want Mr. Rich to dig into."
In a decision on April 13, the three-person review board concluded Donnelly "continues to meet the threshold of significant threat" because of his violent offences and unpredictable behaviour. The seven-page report was obtained by CHEK News.
Donnelly killed his daughter Stephanie, 16, when living in Kitimat in November 2006. He was found not guilty of second-degree murder due to a mental disorder and in 2008 was sent to Coquitlam's Forensic Psychiatric Hospital, which houses several high-profile killers.
Article content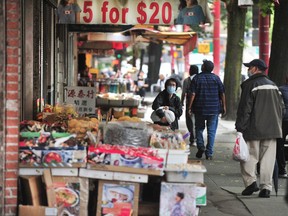 Donnelly also stabbed a friend in October 2009 while on an unescorted visit and was held criminally responsible for his actions.
"The index offence took the life of the accused's daughter, and the subsequent offences were also violent with the use of weapons. Of significant concern regarding risk assessment, is that all the incidents occurred without warning signs and that the two relapses occurred after lengthy periods of remission without any indicators of decompensation," the board wrote.
"When ill, Mr. Donnelly has no insight into his deterioration. He requires significant supervision to ensure he does not cause further harm to the public."
Despite these concerns, the hospital's director of adult forensic psychiatric services approved the unescorted day passes for Donnelly, along with 11 conditions including abstaining from any drug or alcohol use and for him to be willing to submit to a urine test.
The decision has incensed Eby, who demanded a full explanation.
"I cannot fathom how someone who murdered his daughter was released in 2009, went out and stabbed somebody else, would then be released again, unaccompanied, somehow be able to go out and buy a knife, go to Chinatown, and stab three people. How is that possible?" Eby said Tuesday.
Article content
Postmedia News has requested an interview with review board chair Brenda Lee Edwards and with the director of adult forensic psychiatric services at Coquitlam's Forensic Psychiatric Hospital.
Donnelly has been charged with aggravated assault and remains in custody. The victims — a couple in their 60s from Burnaby, and a young woman in her 20s from Vancouver — sustained serious, non-life-threatening injuries.
Donnelly has also been involved in serious interactions with the police elsewhere in the province, Vancouver police Chief Const. Adam Palmer said Monday but declined to elaborate.
Psychiatric patients must receive an annual hearing of their case by the B.C. Review Board, comprised of a lawyer, psychiatrist and member of the community. The board receives oral testimony and written submissions from B.C. Mental Health and Substance Use Services forensic psychiatric experts.
The use of day passes is "the standard of practice in in-patient psychiatric care in Canada, and public safety is paramount," according to Forensic Psychiatric Services, which is a part of the B.C. Mental Health & Substance Use Services (BCMHSUS) and Provincial Health Services Authority.
Article content
It said that between the fiscal years of 2018-19 and 2022-23, Forensic Psychiatric Hospital in Coquitlam, where Donnelly was a patient, provided an average of 4,516 day passes per year.
Out of these, there was an average of seven so-called unauthorized absences, which is when a patient doesn't return to hospital at an allotted time.
"It is extremely rare for a FPH patient deemed clinically ready for a day pass to have interactions with the justice system while on a pass," said the BCMHSUS in a statement.
There are several levels of privileges at the psychiatric facility, which specifically treats people who have been found not criminally responsible for a crime, or unfit to stand trial, due to a mental disorder.
Privileges start with permission to be escorted by a mental health expert to in-hospital activities. Patients can then graduate to being escorted by trained hospital staff to programs on hospital grounds, to then being unescorted to hospital programs, and later to attend community programs and outings for leisure purposes.
More to come…
Article content
Chinatown stabbing suspect killed daughter in 2006, was out on day pass from psychiatric facility

David Eby calls for review into stabbing suspect's release from psychiatric facility
---
Bookmark our website and support our journalism: Don't miss the news you need to know — add VancouverSun.com and TheProvince.com to your bookmarks and sign up for our newsletters here.
You can also support our journalism by becoming a digital subscriber: For just $14 a month, you can get unlimited, ad-lite get unlimited, ad-lite access to The Vancouver Sun, The Province, National Post and 13 other Canadian news sites. Support us by subscribing today: The Vancouver Sun | The Province.