Politics
Todd: Popular book on baby boomers misconstrued by politicians
Opinion: Vancouver's Daniel Stoffman showed how his best-selling book on baby boomers was misconstrued in regard to immigration policy.
Get the latest from Douglas Todd straight to your inbox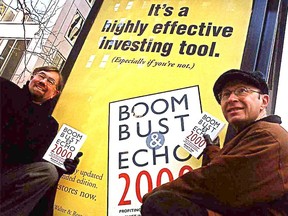 Article content
Daniel Stoffman was co-author of one of the most popular books written in Canada.
Boom, Bust and Echo: How to Profit from the Coming Demographic Shift sold more than 300,000 copies after it was published in 1996, with a followup in 2000. Stoffman, who died this summer in Vancouver, shared the royalties equally with University of Toronto economist David Foot.
Article content
The theme of Boom, Bust and Echo was that "demographics explains two thirds of almost everything."
Stoffman and Foot maintained the baby-boomer bulge of Canadians, born between 1947 and 1966, would have a huge impact on trends in real estate, the stock market, eating habits, health care, and leisure activities, including, for instance, the future of birdwatching.
But an odd thing happened largely because of this best-selling book. Its spotlight on Canada's baby-boom cohort of almost 10 million people has often been misinterpreted, if not distorted, by corporate leaders and federal politicians. That did not please Stoffman, a journalist, author and secular Jew who described himself as a "radical centrist."
Stoffman, who once worked as a reporter at The Vancouver Sun and edited the University of B.C. student newspaper, The Ubyssey, wrote 13 books before he died in Vancouver at age 78 on July 3. They included profiles of Canadian Tire, Barrick Gold, Boston Pizza and McCain Foods, plus The Money Machine, an unusually readable look at the mutual fund industry.
Article content
But the more risky book for Stoffman, in contrast to the crowd-pleasing Boom, Bust and Echo, was the one he wrote to challenge business leaders and politicians who maintain, to this day, that aging baby boomers are the No. 1 reason Canada needs one of the highest immigration rates in the world.
Most commentators, scholars and journalists have only recently been catching up with some of Stoffman's analysis in his book Who Gets In: What's Wrong with Canada's Immigration Program — and How to Fix It, which was a finalist for the Donner Prize in public policy.
Stoffman was pro-immigration. But in the early 2000s he wanted Canadians to think seriously about the complex, almost taboo subject. That's what he did after winning an Atkinson Fellowship from his liberal newspaper, The Toronto Star, to write a groundbreaking series on it.
Today, more mainstream voices are joining Stoffman in questioning the platitudes streaming out of Ottawa, particularly from Prime Minister Justin Trudeau, who is currently justifying increasing Ottawa's immigration target to a record 500,000 this year, double the 250,000 when the Liberals came to power.
Article content
Douglas Todd: Why Canadian wages never seem to go up

Douglas Todd: Will building more housing solve migration demand?

Obituary: Boom, Bust and Echo co-author Danny Stoffman unleased a publishing phenomenon
Stoffman also anticipated the questions pundits are now raising about the federal Liberals' related migration decisions to allow the number of foreign students and other non-permanent residents to reach almost two million, a figure CIBC's Benjamin Tal cited this week. That compares to about half a million when Trudeau was first elected.
Former immigration minister Ahmed Hussen, echoing Trudeau's talking points about the need to welcome immigrants, foreign students and guest workers to "grow our economy," often justified his approach by referring to what he characterized as the baby boom problem.
"The question is: Why do we need immigration? Well, five million Canadians are set to retire by 2035. And we have fewer people working to support seniors and retirees," he said, echoing similar remarks by other immigration ministers about the high costs of public health care for the elderly.
Article content
Stoffman's book, Who Gets In, laid out some of the counter arguments economists are making today, which is that high in-migration can never replace an aging workforce.
The main reason is that immigrants also age. The baby boom generation is now aged 56 to 77, a cohort that includes millions of immigrants.
The second reason is many immigrants bring dependants. That is especially true under the Liberals, who quadrupled the number of parents and grandparents that could be sponsored.
The University of B.C.'s David Green and McMaster's Byron Spencer, both economists, have their own unique way of responding to the supposed dilemma of aging baby boomers. Wryly, they say, the only conceivable way high immigration could offset Canada's retiring workforce would be if every newcomer was a 15-year-old orphan. That's because it would take 50 years for the teens to reach retirement age and, as orphans, they would not seek to bring in parents or grandparents.
Stoffman maintained there are two main reasons corporate leaders lobby Ottawa to keep immigration levels high, roughly triple per capita those in the U.S.
Article content
"I think the main purpose of Canada's high immigration policy is to lower wages — and inflate real estate values," he said in 2015.
The authors of Boom, Bust and Echo were aware, decades ago, of the two dangers. They recognized hiking immigration rates does indeed, as the politicians boast, increase the country's overall GDP. But it also tends to lower GDP per capita, especially for low-skilled workers.
Stoffman said struggling immigrants best understood this downward pressure because they were the ones most likely to come to him after his speeches to express their worries.
In recent years, economists like Don Wright, former head of the B.C. government's civil service, Mikal Skuterud of the University of Waterloo, and the B.C. Business Council's David Williams have been strongly making the argument about lagging wages.
And a host of housing analysts, such as Steve Saretsky, John Pasalis and Ben Rabidoux, have also been warning about how high in-migration, including by foreign students and guest workers, puts intense pressure on rent and housing prices, which are at crisis levels in Vancouver and Toronto.
Article content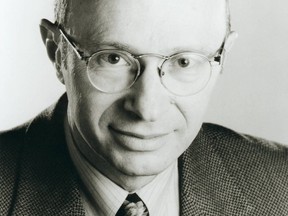 Stoffman was among the first to argue that Canada could deal with the societal costs of a large baby boom (which once made up 31 per cent of the population, but is now down to 23 per cent) by increasing productivity through innovation. Alas, in recent years productivity has fallen.
Another way is to offer incentives for Canadians to stay longer in the workforce, which the baby boom is doing. Canada could also encourage more people to have children, he said, particularly by providing better and cheaper daycare.
What would be an optimum number of permanent residents coming to Canada, leaving aside guest workers and foreign students? Eight years ago, Stoffman suggested a balanced number for Canada would be about 150,000 new immigrants annually.
Stoffman said he understood why right-wing people — "who think wage inflation is worse than income equality, and don't want to see cab drivers and cleaning ladies earn more" — would promote "apocalyptic visions" about the need for higher in-migration targets.
"But it's weird," he wrote in Who Gets In, "that so many Canadians, who pride themselves on their social consciences and progressive politics, hurl nasty names at those who call for a more limited immigration program."
---
Summer subscription sale: Our in-depth journalism is possible thanks to the support of our subscribers. For a limited time, you can get full online access to The Vancouver Sun and The Province, along with the National Post and 13 other Canadian news sites, for just $40 for one year or $1 a week for 52 weeks. Support our journalism by subscribing today: The Vancouver Sun | The Province.