Entertainment
Book review: New Millennium Boyz' preoccupations profoundly wearying
Novel is touted as a weapon in the age of book bans and off-limits artistic content, holding a necessary mirror to culture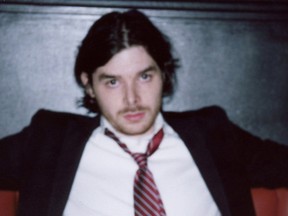 Reviews and recommendations are unbiased and products are independently selected. Postmedia may earn an affiliate commission from purchases made through links on this page.
Article content
New Millennium Boyz
Alex Kazemi  |  Permuted Press
Article content
$37  |  326pp
The publicity material for New Millennium Boyz, Vancouver writer Alex Kazemi's first novel, hypes its supposedly radical character.
I came across "counterattack to our current culture's clickbait-driven, façaded nostalgia for the turn-of-the-century era," "an addition to the high-risk literature genre[,] given its uncensored and forbidden prose" and "a weapon in the age of book bans and off-limits artistic content, holding a necessary mirror to culture in the way that all society-challenging novels should."
Article content
It's a lot.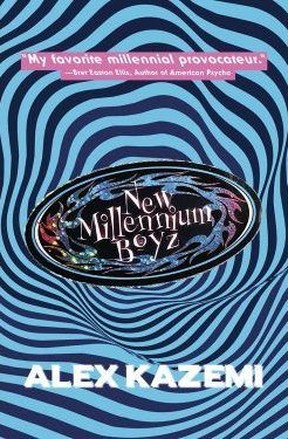 As is Kazemi's own claim in a recent Vanity Fair interview:
"The book was a response to these like, gauzy editorial Petra Collins-type depictions of youth — you know, that selfie at home in the suburbs by 7-Eleven commercial throwback feel…. The way we were obsessing and fetishizing over Y2K, I was like, Can we unmask the realities of what was happening at that time behind all of this saccharin, cotton candy nostalgia that makes me feel crazy?"
Maybe because Kazemi and I have disparate understandings of the "realities of what was happening" circa 1999 (when he was five and I was 36), my appreciation of his book's truth-telling was negligible. In fact, with characters I detested, I pretty much loathed New Millennium Boyz. On the plus side, the novel did teach me that "adverse reactions" applies to more than medication. While reading, my symptoms included nausea, irritation, boredom, and lingering frustration.
"01," sets the theme and style that Kazemi (Pop Magick: A Simple Guide to Bending Your Reality) maintains for a further 96 chapters.
Brad, a high school senior in 1999, appears to reflect the typical world view of his gender, race, and sexuality in an unnamed upper-middle class American suburb in the Pacific Northwest.
Article content
In passages that consist primarily of dialogue related at Slurpee-sugar-rush speed, Kazemi outlines Brad's interests: retail destinations (7-Eleven, Blockbuster, AOL), the names of bands, musicians, or MTV videos, the titles of films and TV series, and clothing brand names.
Of the latter, in one paragraph Kazemi depicts Brad as he surveys underwear by name: Dockers, Fruit of the Loom, Calvin Klein, Tony Hilfiger, Joe Boxers, and Hanes.
Characters are later sketched via apparel: "Eric is sitting on the ground in a B.U.M. sweater as Kevin stands in a Starter varsity jacket"; "Now I'm shirtless in an Adidas visor, Calvin Briefs, long socks, and Nike Airs."
The initial observation suffices to inform readers about Brad's consumeristic worldview. By the third or 23rd iteration, though, that authorial technique has worn out.
BigJuggsXXX.com and "porn sluts" cover the breadth of hormonal Brad's sexual tastes.
Along with repeated instances of racism, transphobia, sexism, homophobia (not to mention homophobic racism), the novel's 'bad boy' touchstones eventually surface: Marilyn Manson, filmmakers Gregg Araki and Harmony Korine, and novelist Bret Easton Ellis.
Article content
When Brad ("I'm just a dude and that's all I'll ever be") returns to his final year of high school, he meets Lu, a "f–king horror show" in goth regalia. Lu aspires to controversial, shock-tactic artistry; he's poised to offend people and challenge the world. Lu — born Luke, he's changed his name to Lusif — accuses Brad of being overly concerned with his pristine public image.
Brad is smitten, off and on. He's receptive to Lu's idea that there's more than life's "boring pace" and "doing the same things." Galvanizing Brad's familiar adolescent miserabilism — of the 'nothing matters anymore' variety — Lu guides his new acolyte toward the edge. Along with Shane ("Everything is meaningless"), a medicated depressive who craves recognition, the youths stumble toward oblivion.
Volatile and unbalanced, the already corroded relationships worsen. Despite thoughtful letters to a girl he met at camp, Brad detaches from his former peer group, loses interest in school, and actively deceives his parents — all in the name of the "authenticity" and "originality" with which Lu, a suburban Lucifer, tempts him. Like Araki's Nowhere (minus the black humour), doom ensues.
Article content
For readers unaware of the novelist's lofty goals — such as "weapon," "counterattack," "society-challenging," "off-limits artistic content," the novel is akin to listening to days of unfiltered adolescent conversation, hetero-masculine posturing, and antics that grow increasingly violent, with a  "Y2K rager," drugs and alcohol, home-shot risqué videos, guns, and dares of varying brutality.
Ultimately, getting so many earfuls from casually racist, deeply sexist, and loudly homophobic entitled youths who are preoccupied with sex, movies, music, celebrity, and their own moods is profoundly wearying. As far as "off-limits artistic content" goes, better spokesmen than Brad, Shane, and Lusif will need to convince me of the use or virtue of hanging out and listening to their facile unearned angst.
Book review: Patrik Sampler's new book a 'delirious novelistic long con'

Book review: Logan Macnair's Troll showcases a bravura writing performance