Entertainment
Flavours of the past could help with the future of food and well-being
New book The Lost Supper travels back in time to serve up a full meal of alternatives to industry-produced foods.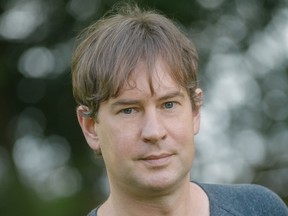 Reviews and recommendations are unbiased and products are independently selected. Postmedia may earn an affiliate commission from purchases made through links on this page.
Article content
In The Lost Supper, Taras Grescoe digs deep into human history and suggests that the future of our food could be positively enhanced by flavours from our past. 
From early Roman fish sauce, to the sourdough of the pharaohs, to the blue camas plant (asparagus family) of Vancouver Island, the new book offers a literary archeological dig into the flavourful and sustainable ancient world of food.  
Article content
"It's a book about lost, ancient and endangered foods. And about how we are going through a period of a sharp, dramatic decline in biodiversity," said Grescoe, who grew up in Vancouver. "Where we are now nourished by three major grains: rice, corn and wheat, and many of them are genetically modified or the product of scientific hybridization and they are quite industrial.
"And the same is going for livestock breeds, they're disappearing very quickly. So, my whole thing is that looking to the past, where we were actually eating a much greater variety of foods, is a good idea for future food security — but also for our own health."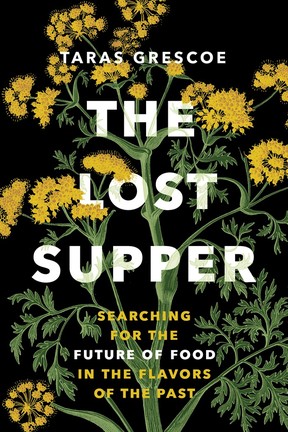 Through vivid first-hand gastronomic tales paired with a generous helping of history, Grescoe expands the discussion of the human diet, from sustenance to important societal markers. 
"There is sort of a tendency among archeologists and historians to dismiss food as a footnote or a detail in the history of the world," Grescoe said recently during a phone conversation from his home in Montreal. 
Through his travels and tastings, the reader is reminded of the importance of traditional ecological knowledge, and encouraged to think about how the incorporation of those techniques and values could be beneficial to our modern lives. 
Article content
"We have to turn to these old techniques that existed before the Industrial Revolution, agricultural revolution," said Grescoe. "This knowledge can be found all over the world. 
"More broadly, this book just showed me that, around the world, there are all these traditional, Indigenous ecological technologies that are available that can help us out of our farming crisis. Out of our wildfire crisis." 
Grescoe has a long resume of food writing, but he doesn't embrace the 'foodie' moniker. 
"I hate the word 'foodie'. Sometimes, I think of myself as aspiring to be an ethical epicurean. Someone who thinks about the source of the food, where it comes from," said Grescoe, who is also the author of the Bottom Feeder: How to Eat Ethically in a World of Vanishing Seafood. 
Grescoe says his latest bid to understand more about the history of food has a couple of origin stories.  
While in Greece in 2015 for an article he was doing on wine, he was introduced to many native grape varietals. 
"I got to try a lot of interesting ones," said Grescoe, adding that a winemaker took him aside and told him about a "weird grape" that was discovered nearby. 
Article content
A shepherd had discovered it and brought it to the winemaker who had a DNA analysis done. The test showed it was a grape that had been cultivated 2,000 years earlier but had subsequently gone feral. 
"Basically, it would have been wine that would have been consumed by the likes of Homer," said Grescoe. "That sort of sparked my imagination, drinking this ancient wine on the flanks of Mount Olympus. Even though the book didn't have chapters on wine, that was one of the starting points." 
The other 'aha moment' happened on another research trip, this time to Italy in 2017. 
There, he interviewed a champion olive-tree trimmer who had discovered a 2,000-year-old olive varietal on the site of Roman ruins.  
Those two things, combined with his love of chasing down a story, set Grescoe on the path to The Lost Supper. 
"I built this as a quest for ancient foods with bigger ideas involved, like what is happening with global warming and challenges to agriculture, lack of water, and everything that is changing the way we eat. So, I wanted to tie those altogether. That was the genesis," said Grescoe. "I'll let other people decide if I pulled it off. But it was certainly a fun process." 
Article content
A big part of the story, for Grescoe, is flavour. More accurately, the loss of it in our modern diets. He says his own home life is representative of the larger picture as one of his two elementary-aged kids will eat capers and the other wants to stick to crackers. He notes his younger, less adventurous son is representative of a society that has been pushed away from the pungent to the processed when it comes to food choices. 
"I have a theory that, over the course of the last couple of centuries, we have lost a lot of the intensity of flavour in our diets. Because we eat so much ultra-processed food. There's a real lack of diversity in our diet despite the fact that there are tons of things available in the supermarket … and that wasn't the case a few generations ago."  
Grescoe adds that flavour offers a deeper, direct understanding of our food's history, our own history, and in turn, offers a connection to the natural world. 
"One of the things I think has escaped from us in the agricultural era, which goes back 10,000 years now, is the rich sensual life that hunter-gatherers and foragers had and their connection with nature," said Grescoe. "This is just part of being human. It makes you a fuller person, being connected to the environment and the sources of our food." 
Article content
You can hear Grescoe in conversation with fellow journalist J.B. MacKinnon at The Lost Supper: Book Launch at the Granville Island bookshop Upstart & Crow on Sept. 27 at 6 p.m.
Restaurant review: An artful farm-to-table experience at Richmond's Acre Through the Seasons

Vancouver restaurant guide: 14 must-try dining hotspots in Metro Vancouver

Restaurant review: Renowned Vancouver restaurateurs delve into seafood bounty on Vancouver Island
---
Bookmark our website and support our journalism: Don't miss the news you need to know — add VancouverSun.com and TheProvince.com to your bookmarks and sign up for our newsletters here.
You can also support our journalism by becoming a digital subscriber: For just $14 a month, you can get unlimited, ad-lite get unlimited, ad-lite access to The Vancouver Sun, The Province, National Post and 13 other Canadian news sites. Support us by subscribing today: The Vancouver Sun | The Province.