Entertainment
Metro Vancouver events this week: 5 things to do between Aug 31-Sept 6
Looking for date-night ideas, free things to do, or just something fun for the kids? Try one of these five events happening near you.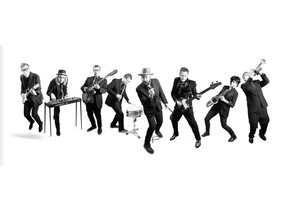 Reviews and recommendations are unbiased and products are independently selected. Postmedia may earn an affiliate commission from purchases made through links on this page.
Article content
Whether you're looking for date-night ideas, free things to do, or just something fun with the kids, you can't go wrong with our list of events happening around Metro Vancouver between Aug. 31-Sept. 6. Headlining this week's picks is the 16th annual International Pop Overthrow Music Festival, featuring 16 rock and pop bands.
For more ideas, click HERE for our coverage of Vancouver's Arts scene.
Article content
Here are 5 things to do in Metro Vancouver this week:
1. International Pop Overthrow Music Festival
When: Aug. 31-Sept. 2
Where: LanaLou's, 362 Powell St., Vancouver
Info: internationalpopoverthrow.com
Now in its 16th year, the celebration of power-pop is held annually in several cities across the U.S. and Canada, as well as in Liverpool, U.K. (at The Cavern Club) and Copenhagen. After starting the festival in 1998 in his hometown of Los Angeles, David Bash brought it to Vancouver in 2006, where it has been an end-of-summer staple ever since (excluding 2020 and 2021). The mostly local lineup of 16 acts includes Star Collector, the VanRays, and Danny Echo, plus Pikal from Anchorage and Vanilla from Tacoma.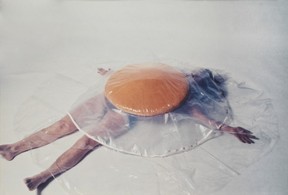 2. Carole Itter: Only when I'm hauling water do I wonder if I'm getting any stronger
When: Sept. 5-Dec. 10
Where: Morris and Helen Belkin Art Gallery, 1825 Main Mall, UBC
Info: belkin.ubc.ca
This exhibit collects a selection of Vancouver artist Carole Itter's multi-disciplinary works and archival materials from the 1960s to the present. Some of the work draws on Itter's experiences living in shacks, old houses, and cooperatives on the West Coast, including The Blue Cabin, which was moved to False Creek in 2019. The exhibit includes her 2009 film Tarpaulin Pull, in which she rows a small boat, pulling a field of blue made from disintegrated plastic tarps that rests on the surface of the ocean. An opening reception is scheduled for Sept. 7, from 5:30 p.m to 7:30 p.m., with the artist in attendance and a performance by The Carnival Band.
Article content
3. Every Brilliant Thing
When: Sept. 6-17
Where: Bez Arts Hub, 20230 64th Ave. Unit 102, Langley
Tickets: From $39 at bezartshub.com
Sarah Robertson stars in this comedy about depression, gratitude, and the lengths people go to for those they love. The London Independent wrote that Every Brilliant Thing "finds a perfect balance between conveying the struggles of life, and celebrating all that is sweet in it." This is a Burnt Thicket Theatre production of a 2013 play by English playwright Duncan Macmillan and comedian Jonny Donahoe. The Saskatoon-based company's previous productions of Every Brilliant Thing include extended runs in 2018 and 2020 at Regina's Globe Theatre, Saskatoon's Live Five Theatre and Winterruption Festival, and Calgary's Fire Exit Theatre. Its production received the 2018 SATAward for Outstanding Leading Performance, and nominations for Outstanding Production and Outstanding Direction. A pay-what-you-can performance takes place Sept. 6.
4. Meet Me in Gastown
When: Aug.31, 3 p.m. to 7 p.m.
Where: Water Street from Abbott to Carrall, Vancouver
Article content
Info: lowtideproperties.com
This free event features live music, art demonstrations, games, and a finale performance by Vancouver Metropolitan Orchestra. Emmett Jerome and Hayley Wallis kick off the event. Visual artists will be stationed on the streets, offering live demonstrations. Additional musical acts, including Alannah Clark, Katie Stewart, and Lee Nichols, will perform throughout Gastown. Picnic tables set up along the street allow for attendees to enjoy takeout from neighbouring businesses. Meet Me in Gastown is hosted by Low Tide Properties in collaboration with the Gastown Business Improvement Society, PCI Developments, Reliance Properties, and The Salient Group.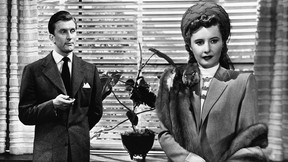 5. Film Noir 2023
When: Until Sept. 4
Where: Cinematheque, 1131 Howe St., Vancouver
Tickets: thecinematheque.ca
"Drunk on plot and power-lust, this A‑list production comes by its noir credibility via director Lewis Milestone's unfazed treatment of bottomless, eroticized self-destruction," reads the Cinematheque's description of The Strange Love of Martha Ivers. The 1946 film, which stars Barbara Stanwyck and Kirk Douglas, is one of three movies left in the Cinematheque's month-long film noir series, along with Stanley Kubrick's The Killing (1956) and Suzuki Seijun's Branded to Kill (1967).