Entertainment
Review: UBC scholar's richly complicated memoir strikes poignant chord
Y-Dang Troeung's Landbridge is a richly complicated refugee memoir.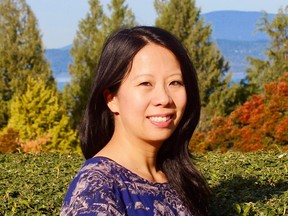 Reviews and recommendations are unbiased and products are independently selected. Postmedia may earn an affiliate commission from purchases made through links on this page.
Article content
Landbridge: life in fragments
Y-Dang Troeung  |  Knopf Canada 
Article content
$35  |  312pp
In 1980, the little girl and her family were among the last of the 60,000 refugees admitted to Canada from Cambodia. She grew up in what she learned to call "Alice Munro country" in southern Ontario and went on to a distinguished academic career both abroad and at the University of British Columbia.
Article content
Y-Dang Troeung was a wife, mother, filmmaker and editor, and respected scholar, but she never forgot what it was like to be that little girl or what it cost her refugee parents to get her family to Canada.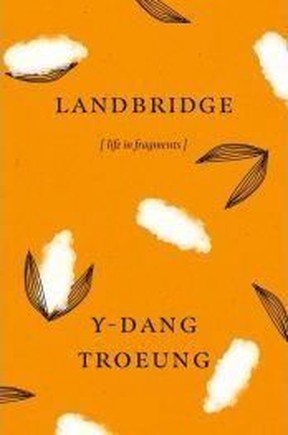 Landbridge — the book she was completing in the last months before her untimely death in November 2022 — is a richly complicated refugee memoir, a critical look at how the refugee experience is described in most academic studies and in the media, a meditation on family, loss and death and a ringing demand that we join her in recognizing the dignity and worth of refugee lives. It is also a tender letter of goodbye to her beloved son Kai and husband Chris.
Troeung tackled some of these themes in her 2022 Refugee Lifeworlds: The Afterlife of the Cold War in Cambodia. Despite her tragically early death, the author left behind an impressive legacy of research and advocacy. The publication of Landbridge extends and enriches that legacy.
When the author's family left the refugee camp she was named for, the United Nations counted a little over 19 million refugees and displaced persons worldwide. By the end of 2023, that number will have risen to over 117 million.
Article content
The book's subtitle is "life in fragments," and its structure is fragmentary, to be sure. The reader is given glimpses of the author's life in the form of short narrative passages, hand drawn maps, photographs, letters to her son, even a transcript of a 1970 telephone conversation between American foreign policy eminence gris Henry Kissinger and U.S. Chief of Staff General Alexander Haig in which Kissinger orders secret bombing of Cambodia during the American debacle that was the Vietnam War.
And yet these disparate elements, suspended like stars  in the powerful force field of the author's sensibility and esthetic, cohere to create a compelling, multi-levelled  story. At a time when a resurgent global fascism builds much of its support through racist and xenophobic  attacks on refugees, the remarkable and beautiful book is a much-needed corrective.
Highly recommended.
Tom Sandborn lives and writes in Vancouver. He welcomes your feedback and story tips at [email protected]
Review: Heartwarming children's book portrays a sweet family dynamic and a dark history

British Columbia in the Balance shows how province became part of Canada rather than the U.S.
---
Summer subscription sale: Our in-depth journalism is possible thanks to the support of our subscribers. For a limited time, you can get full online access to the Vancouver Sun and The Province, along with the National Post and 13 other Canadian news sites, for just $40 for one year or $1 a week for 52 weeks. Support our journalism by subscribing today: The Vancouver Sun | The Province.