Business
Torben Kristiansen was a fighter pilot who became an art dealer
Larger than life Danish immigrant became one of Canada's top art dealers, specializing in the Group of Seven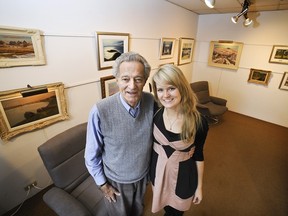 Reviews and recommendations are unbiased and products are independently selected. Postmedia may earn an affiliate commission from purchases made through links on this page.
Article content
Torben Kristiansen was a dashing fellow, full of derring-do.
This may seem like an unusual description for the high-end art dealer, who recently died at 92. But in an earlier life, he was a fighter pilot in the Royal Danish Air Force.
Article content
After the Second World War, he went to the U.S. on a NATO exchange to learn to fly the legendary P-51 Mustang fighter. When he went back to his hometown in Denmark, one of his old adversaries said he didn't believe Kristiansen was a pilot.
Article content
"Torben said 'Well you stand in the (main) street in the village tomorrow at 12 o'clock and I'll prove to you that I am,'" recounts art dealer David Heffel. "Apparently he flew down the main street with his P-51, upside down, 10 feet off the ground, and gave the guy the finger at 12 o'clock."
"He ripped the roof off a church with the draft," adds Kristiansen's daughter Merete. "His mom was really mad at him."
That was it for his air force career, but he switched gears and went on to become one of Canada's top art dealers.
Kristiansen's gallery, the Art Emporium, was the place to buy historic paintings in Vancouver for decades, particularly works by the Group of Seven. Whether you were looking for a work by Tom Thomson, Emily Carr or E.J. Hughes, odds are he had one to sell you. Or two or three.
Kristiansen died July 1 at Vancouver General Hospital with his family at his side. He had lived 12 years after getting a kidney transplant.
Torben Veje Kristiansen was born in Jutland, Denmark, on Nov. 4, 1930.  After he left the air force, he became a steward for Scandinavian airlines. In 1956, he was recruited by CP Air, moved to Vancouver and started buying art in Europe and transporting and selling it in Canada.
Article content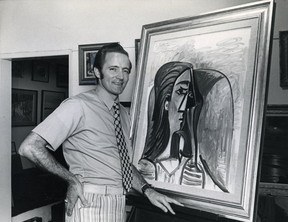 In 1960, he purchased the Art Emporium, a gallery started by early Vancouver's top photographer, Philip Timms, in 1897. But he kept flying with CP Air until 1972.
Kristiansen started off showing European works he imported, alongside Canadian artists like Robert Genn and Henri Masson. Within a few years, he was dealing in the Group of Seven and French impressionists.
A natural storyteller with a vibrant personality, he wouldn't hold back discussing a work.
"He was passionate about art," said Heffel. "As an orator, he could convey that knowledge and passion with a style that was uniquely his own, and at times mesmerizing."
Kristiansen's entry into the Canadian art world coincided with its commercial flowering.
"I remember we had a Lawren Harris (Lake Superior painting) in '72 for $2,500, " he told The Vancouver Sun in 2010. "They are way over a million now. In fact, at the Vancouver Art Gallery in '62 they were $250, and in '68 they were $1,000."
Kristiansen would know because in 1976 he held a giant exhibition and sale from the Harris estate, six years after the artist died.
Article content
"I had 62 Harrises, how about that?" Kristiansen recalled in 2010.
Kristiansen had a knack for being on top of trends. In 1975, his gallery was the first in Vancouver to do a show by the Professional Native Indian Arts group, which included Norval Morrisseau and Daphne Odjig.
He also had a knack in real estate, and owned several buildings on the tony South Granville shopping strip.
In 1982, he proposed building an $8 million art museum on the main floor of an office tower he wanted to build at 1145 West Georgia — a former site of the Vancouver Art Gallery. But the City of Vancouver rejected it.
His gallery made headlines in the spring of 1983 when thieves stole $1 million worth of art from a Burnaby warehouse, including works by Renoir, Gauguin, Degas and Picasso.
The 16 paintings were later found without their frames in the trunk of a car in Burnaby. The day their recovery was announced, Kristiansen said he had sold the Renoir for $500,000 to a museum in Japan.
Kristiansen was married three times and is survived by his wife Patricia, three daughters (Sara, Merete and Sonya), one son (Patrick), two stepsons (Hector and Fabian) and two granddaughters (Anteia and Vya).
Article content
"He was an amazing guy," said Heffel.
"I heard a fellow on the weekend talking about how they were travelling with Torben and were in New York. Torben was riding up the elevator with Patricia, and there were a few other people in the elevator.
"The other people said 'Hey, are you Hugh Hefner?' Torben being who he was said 'Yes, but don't tell anybody.'"
Lawren Harris's 1926 painting Mountain Forms sold for $11.56 million at a Heffel auction Wednesday in Toronto, shattering the record price for a Canadian work of art.

Abandoned Village, Rivers Inlet is a haunting work showing a row of decaying fisherman's cottages along a turbulent waterfront. A forest of arbutus and fir trees loom behind, twisted piles of driftwood lie in front, along with a dock that is falling into the water.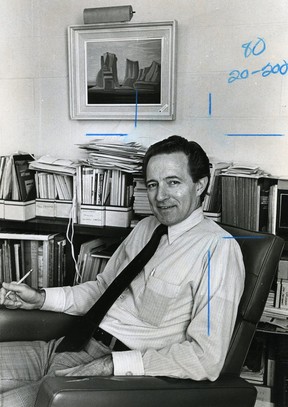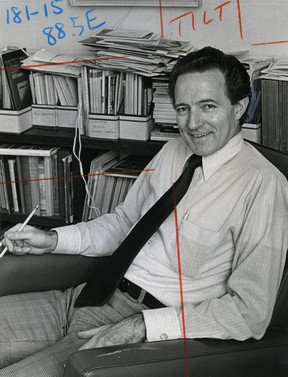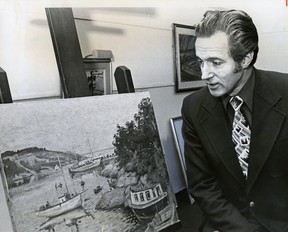 ---
Summer subscription sale: Our in-depth journalism is possible thanks to the support of our subscribers. For a limited time, you can get full online access to the Vancouver Sun and The Province, along with the National Post and 13 other Canadian news sites, for just $40 for one year or $1 a week for 52 weeks. Support our journalism by subscribing today: The Vancouver Sun | The Province.