Business
U.S. court honours Canadian rulings on fugitive Victoria broker
B.C. Supreme Court orders have been given full force and effect in the U.S.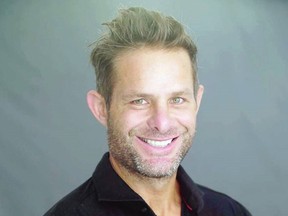 Article content
With no one opposing the action, a California bankruptcy court has cancelled a court date for Victoria mortgage broker Greg Martel and granted an order to recognize the Canadian bankruptcy proceedings and orders issued by the B.C. Supreme Court.
A hearing in the U.S. had been scheduled for today.
Article content
The granting of the order allows the Canadian-based trustee, PricewaterhouseCoopers, to act in the U.S. as it has been in Canada.
Article content
That means the B.C. Supreme Court orders have been given the full force and effect in the U.S. and will allow ­PricewaterhouseCoopers to operate Martel's business, investigate its finances, seize Martel's assets, interview witnesses, take ­evidence and intervene in any matters that involve Martel and his businesses.
The ruling has the effect of precluding anyone other than PricewaterhouseCoopers from transferring, selling or encumbering any of Martel's U.S. assets.
That should mean Martel's Las Vegas property, which had been the subject of a controversial transfer to one of Martel's creditors, will be part of PricewaterhouseCoopers' collected assets.
Last month, the Bankruptcy Court for the Central District of California issued orders for the U.S. Marshal Service to recognize a bench warrant issued by the B.C. Supreme Court Sept. 11, and directed that the service apprehend Martel, should he return to the U.S.
There is a similar order in Canada for Martel to be brought before B.C. Supreme Court
The California court restricted a group of U.S.-based Martel creditors, led by Dan Castellini, from disposing of any assets received from Martel since May.
Article content
Castellini and a group of investors who allege Martel committed fraud and breach of contract claim they are owed in excess of $2 million. They claim the money was loaned to Martel, who used it to fuel his lifestyle and prop up other businesses.
In an affidavit filed with the California court, PricewaterhouseCoopers' Neil Bunker said the information he has suggests Castellini paid an investigator to find Martel.
In the court filings, ­Bunker said he understands once ­Martel was located in Thailand, ­Castellini cut a deal with him and Martel transferred the deeds to two Tesla vehicles, a large amount of cash and ­Martel's Las Vegas property to him.
Bunker told the court the Las Vegas home, which still has a $3.8-million mortgage, represents the possibility of some return to Martel's creditors and needs to be kept with Martel's assets.
Bunker pointed out the transfer of the home to ­Castellini came after the ­Canadian court ruled Martel's assets were to be frozen.
Bunker told the California court that to date, 862 investors have lodged claims with the receivership, saying ­Martel owes them $295 million, though PricewaterhouseCoopers believes the total number of investors is likely in excess of 1,300.
Article content
Martel's whereabouts are unknown, though he is believed to have left Thailand Aug. 30.
Martel now has civil warrants out for his arrest in both Canada and the U.S.
The Canadian warrant was issued after Justice ­Shelley Fitzpatrick found Martel guilty of contempt, after he breached several court orders that required him to provide ­information and co-operate with the receiver overseeing his bankruptcy proceedings.
Since Pricewaterhouse­Coopers took control of Martel's My Mortgage Auction Corp. in May, Martel has been uncooperative, refusing to answer questions about finances and business operations and to offer even the most basic information about the bridge-loan and investment scheme most of his investors believed they were involved with.
Martel could face fines or jail if he returns to Canada.
­PricewaterhouseCoopers' investigation, which has been extended until the end of ­February, has so far unearthed just over $300,000, while the costs accrued by the investigation are estimated at more than $1 million.
Related Stories
Martel investor loans $600,000 to receiver's recovery effort

Bankruptcy order granted against Victoria mortgage broker Gregory Martel
---
Bookmark our website and support our journalism: Don't miss the news you need to know — add VancouverSun.com and TheProvince.com to your bookmarks and sign up for our newsletters here.
You can also support our journalism by becoming a digital subscriber: For just $14 a month, you can get unlimited, ad-lite access to The Vancouver Sun, The Province, National Post and 13 other Canadian news sites. Support us by subscribing today: The Vancouver Sun | The Province.