Politics
What to do about council chamber chaos in small B.C. municipalities
The province dispatched a special adviser to Lions Bay for July and August — at $25,000 a month — to "facilitate effective decision-making" on the fractured council
Article content
All politics is local, they say, and you don't get much more local than Lions Bay, a postage-stamp of a community of 1,400 perched between Howe Sound below and Ch'ich'iyúy Elxwíkn (the Lions) above.
Its village council has been described as dysfunctional since the municipal election last October.
Article content
Senior municipal employees, including two chief administrative officers, have quit or been fired; councillors have refused to recognize standing committees; incoherent trail-closure announcements have created confusion; relations between council members have been rancorous and one councillor resigned weeks after the election; and there have been reports of councillors micromanaging issues that are municipal staff's responsibility.
Article content
And the mayor, Ken Berry, has been banned from publishing his weekly mayor's message by a vote in council.
"Things are so dysfunctional you can't even have a conversation about the problem," said Ehsan Monfred, an airline lawyer who moved his family to Lions Bay 3½ years ago.
Things got bad enough that the province dispatched a municipal adviser to Lions Bay in July and August, one of only four times a local council in B.C. has asked the province for such help. (The others are Harrison Hot Springs this year, Wells in 2022 and McBride in 2017.)
"Today, more than ever, there is a strong need for professional managers and politicians in local government to find a better way to work together," said Randy Diehl, the adviser dispatched to Lions Bay. "There seems to be unprecedented chaos running through our democratic institutions."
Diehl has 37 years of experience as a civil servant, including 23 years in Kamloops as director of development services and then chief administrative officer. He retired in 2012 to form Diehl Management Services, which has worked with communities across Western Canada in management, governance and recruitment.
Article content
He didn't address the situation in Lions Bay specifically, but serving in local government is extremely challenging for both employees and politicians, he said.
The fallout of wrongful dismissals, poor management practices and a lack of understanding of how to govern includes an "enormous" erosion of public confidence in far too many communities, he said.
Lest anyone think he's overstating things, Diehl referred to recent headlines detailing various councils finding themselves in hot water.
The ease with which people can vent on social media has only made things worse, Diehl believes.
"Often, these views take the form of an angry rant and have no foundation or validity, and they are expressed without consequences," he said.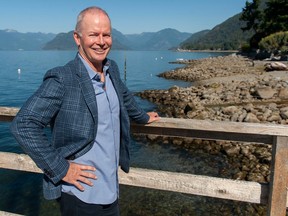 Call it the Trump Effect, he said.
"In this environment, management, managing public institutions is extremely complex. If it is done well, great things can happen for the community; if it is done poorly, the cost of governance rises and the achievement of important community goals is compromised."
How bad is it?
Diehl said more than 100 senior managers have been wrongfully dismissed in B.C. over the past seven years, to the tune of at least $25 million in settlements. Most of those dismissals came soon after municipal elections (35 chief administrative officers were sent packing after the 2022 elections).
Article content
"In almost all cases, 'cleaning house' doesn't improve the situation, and often it makes matters worse," Diehl said. "The fallout is often a chaotic mess with downgraded services, disgruntled employees, higher costs and a frustrated, angry public who had higher expectations of the newly elected replacements."
The best governing model seeks to avoid having councillors directing staff, Diehl said.
"An organization with a number of bosses, conflicting messages and no clear direction quickly becomes dysfunctional. It's a repeated pattern with newly elected officials."
Berry, first-time mayor of Lions Bay, says it cost provincial taxpayers roughly $25,000 a month for an adviser, whose role the province defines as helping councils meld with staff, clarify roles and "facilitate effective decision-making."
The mayor was pleased with Diehl's recommendations, but is frustrated that is all they are: recommendations.
"What I've learned is that those recommendations are not binding," Berry said. "So he says, 'I strongly feel that this is the best practice that's being rolled out across British Columbia … this is what we would like to see.'
Article content
"But that's about as far as it goes. Council does not have to heed those recommendations … and so this dysfunction just kind of festers and continues."
Diehl agreed that steps such as introducing a code of conduct are a useless exercise without enforcement.
"There needs to be provincial legislation which permits all jurisdictions to levy hefty sanctions, including dismissing employees with cause and recalling politicians when there is clear evidence of a breach," he said.
Andy Yan, director of Simon Fraser University's City program, isn't familiar enough with the goings-on in Lions Bay or Harrison Hot Springs to speak directly to them but, in general, he said, what's going on in those two communities are examples of the passion that exists in local government.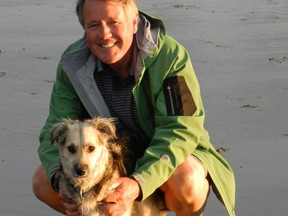 "It touches on how communities can come together, but also how they might kind of be split apart," he said, noting that three-quarters of B.C.'s municipalities are small to tiny. "A lot of things you're doing are face-to-face as opposed to some abstract construct with multiple levels of separation between the governing and the governed.
Article content
"It's a number of factors all coming together affecting municipal government — generational change, new populations coming in and out of small communities, nascent trust networks that haven't developed yet, but the operations of the municipality still have to happen, decisions still have to be made."
Lions Bay Coun. Michael Broughton hoped to discuss the powers of municipal advisers at last week's Union of B.C. Municipalities convention with counterparts from Harrison Hot Springs, where the mayor and council are also still divided.
On Sept. 4, Broughton introduced an unsuccessful motion to bring back the mayor's message in Lions Bay. It was defeated 3-2, with councillors Neville Abbott and Marcus Reuter, holdovers from the last council, and Jaime Cunliffe, who won a council seat in a byelection this spring, voting against.
"That motion was very positive, a motherhood motion which, incredibly, they turned down," Broughton said.
Abbott, Reuter and Cunliffe didn't respond to interview requests.
Norm Barmeier, an incumbent who was re-elected to council last November but then resigned shortly after, citing differences with Berry, at first agreed to be interviewed, then changed his mind.
Article content
"I want to be transparent with you. I'm just kind of over getting raked over the coals at council," he said. "I certainly don't want to duck my responsibilities as a citizen, but it is a small town."
A village, actually, with competing Facebook pages dedicated to competing factions following an election in which Berry defeated incumbent Ron McLaughlin by 18 votes after two-thirds of eligible voters turned out.
Pieter Dorsman, who has lived in Lions Bay for 24 years and who worked with Berry on his election campaign, said he sees resistance to change.
"There were a lot of issues that were unresolved and poorly managed," he said. "I knew Ken as a reasonable guy with a business background and some good ideas on how to clean up stuff.
"But he ended up with a very divided council. It's turned into a war zone," Dorsman said. "There are basically two camps in the village that are continually attacking one another."
The mayor is a former professional and Olympic hockey player who watched from the bench while teammate Wayne Gretzky scored his 50th goal in his 39th game on Dec. 30, 1981.
Article content
He sees the potential for greatness in Lions Bay, too.
"We have so many talented artists, musicians and business people, it's an amazing community," Berry said.
"This first year has been a little bit turbulent, but we'll get on track because I really do think there are opportunities here."
Lions Bay council closes trailhead to popular North Shore mountains over wildfire fears

Squamish RCMP look for leads in 'senseless' cold-case murder of senior in her home
---
Bookmark our website and support our journalism: Don't miss the news you need to know — add VancouverSun.com and TheProvince.com to your bookmarks and sign up for our newsletters here.
You can also support our journalism by becoming a digital subscriber: For just $14 a month, you can get unlimited, ad-lite get unlimited, ad-lite access to The Vancouver Sun, The Province, National Post and 13 other Canadian news sites. Support us by subscribing today: The Vancouver Sun | The Province.