Entertainment
Fallen Leaves set to open 2023 Vancouver International Film Festival
Expanded 42nd edition of VIFF brings 140 feature films to Vancouver cinema screens this fall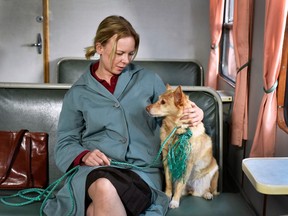 Reviews and recommendations are unbiased and products are independently selected. Postmedia may earn an affiliate commission from purchases made through links on this page.
Article content
It's fall and that means it's film festival season.
Tomorrow, the Toronto International Film Festival (TIFF) kicks off a much less star-studded 10 days of programming, due to the continuing Hollywood actors and writers strikes. And, today, the 42nd edition of the Vancouver International Film Festival (VIFF) announced its lineup of films and events for the local festival, which takes place Sept. 28-Oct. 8.
Article content
This year's VIFF is the first fully in-cinema festival since COVID upended in-person events. This year, approximately 140 feature films and 100 short films will be shown in seven Vancouver venues.
"The past few years were challenging, but we're back, fully in-cinema, with 11 days of celebration overflowing with powerful films and inspiring live performances to help our community reconnect with what makes this place so special," Kyle Fostner, executive director of VIFF, said in a statement.
"While this year's festival falls at a tumultuous time for film industry workers, we're excited to offer both audiences and industry professionals the opportunity to come together, and to experience the power and potential film can have as a healing, inspiring, and uplifting experience."
VIFF officially opens Sept. 28 at 7 p.m. at The Playhouse with award-winning Finnish director Aki Kaurismäki's film, Fallen Leaves. Described as a poignant comedy about two lonely souls who believe they're meant for each other, the film was this year's winner of the Jury Prize at the Cannes Film Festival.
Article content
Bookending that film is VIFF's closer (Oct. 8, 9:15 p.m. at The Playhouse) The Pot-au-Feu (La Passion de Dodin Bouffant) by Tran Anh Hùng. This Belle Époque foodie romance stars Juliette Binoche and Benoit Magimel in a story about an intimate partnership between a gourmand and his beloved cook. The film earned Tran the best director honours at Cannes.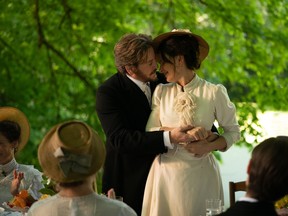 "This year's film program was made possible through the dedication and passion of our largest programming team in years. With thousands of films in consideration, it was through ongoing conversation and collaboration that we ultimately arrived at our selection," Curtis Woloschuk, VIFF's director of programming, said in a statement.
"In assembling our film series, including the newly launched Leading Lights and Focus sections, they not only drew from their expertise, but also their lived experiences. It's our sincere hope that the result is a program that will resonate with more Vancouverites than ever before."
The new Leading Lights and Focus sections are curated by Vancouverites Anthony Shim and Fay Nass, respectively.
Article content
Leading Lights is a selection of international films that influenced the Canadian director's own artistic journeys. For this inaugural run, Shim — the director of the award-winning and highly acclaimed 2022 film, Riceboy Sleeps — chose the following:
• A Woman Under the Influence, director John Cassavetes (U.S.A.)
• Dust in the Wind (戀戀風塵), director Hou Hsiao-hsien (Taiwan)
• Joint Security Area (공동경비구역 JSA), director Park Chan-wook (South Korea)
• Peppermint Candy (박하사탕) director, Lee Chang-dong (South Korea/Japan)
"Since years ago, I had wanted to work with the festival and screen certain films that I love, in particular Korean films. I mentioned this to Curtis (Woloschuk) last year and he proposed the Leading Lights program, and it was an immediate, 'Yes!' from me," said Shim via email.
"I think it's a fantastic way to keep filmmakers of previous years involved with the festival. Plus, it's so exciting to be able to screen some of my favourite films and watch it on the big screen with an audience."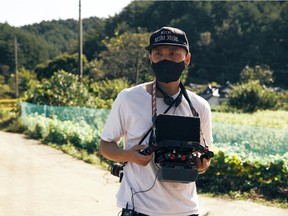 Shim said he is happy to give back to a festival that was so important in his own film education.
Article content
"This festival has meant a lot to me, both as a filmmaker and as a movie lover. Back when I was younger, it was really one of the very few ways of watching Korean films for me," said Shim. "The festival is known to have been a big supporter of Asian cinema for a long time now, and I hope to contribute to that in the coming years in every way I can."
The second new program, Focus: Women, Life and Freedom, features films chosen by guest curator Nass, who has worked with VIFF in the past and is currently the artistic director of the Frank Theatre Company and the founder/artistic director of Aphotic Theatre. Nass's film choices are:
• Joonam, director Sierra Urich (U.S.A.)
• Seven Winters in Tehran (Sieben Winter in Tehran), director Steffi Niederzoll (Germany/France)
• Numb, director Amir Toodehroosta (Iran)
• Terrestrial Verses (Ayeh Haye Zamini), director Ayeh Haye Samini (Iran)
• Valley of Exile, director Anna Fahr (Canada/Syria/Lebanon)
"Last year, with the Women, Life, Freedom movement (global support of Iranian women and girls) being the strongest lead female movement in recent history, I really wanted to highlight the stories that are either created by female filmmakers. Or they have a strong female characters or in some ways are looking at sociopolitical and cultural aspects and the effects of patriarchy on women's bodies and, as a result, the oppression on society as a whole," said Nass, a native of Iran.
Article content
The festival is also delivering a program of live events, performances and exhibitions, including VIFF Talks, which brings together industry leaders to talk movies. VIFF Live combines live performance and cinema culture. VIFF Amp looks at music in film and offers groundwork to support new artists and create and nurture connections between composers and directors. The Signals event explores the hot button issue of new creative technologies and how they are affecting storytelling.
Below is a list of VIFF's Special Presentation films:
• Anatomy of a Fall (Anatomie d'une chute), directed by Justine Triet (France)
• The Boy and the Heron, directed by Hayao Miyazaki (Japan)
• I'm Just Here for the Riot, directed by Kathleen S. Jayme and Asia Youngman (Canada) | B.C. Feature
• La Chimera, directed by Alice Rohrwacher (Italy/France/Switzerland)
• Last Summer (L'Été dernier), directed by Catherine Breillat (France)
• Monster (Kaibutsu), directed by Hirokazu Kore-eda (Japan)
• Mr. Dressup: The Magic of Make-Believe, directed by Robert McCallum (Canada)
• A Normal Family, directed by Hur Jin-ho (South Korea)
• The Old Oak, directed by Ken Loach (U.K.) | North American Premiere
• Priscilla, directed by Sofia Coppola (U.S.A./Italy) | Canadian Premiere
• The Promised Land (Bastarden), directed by Nikolaj Arcel (Denmark/Germany/Sweden)
• Seven Veils, directed by Atom Egoyan (Canada)
• Swan Song, directed by Chelsea McMullan (Canada)
• The Zone of Interest, directed by Jonathan Glazer (U.S.A./U.K./Poland)
---
Bookmark our website and support our journalism: Don't miss the news you need to know — add VancouverSun.com and TheProvince.com to your bookmarks and sign up for our newsletters here.
You can also support our journalism by becoming a digital subscriber: For just $14 a month, you can get unlimited, ad-lite get unlimited, ad-lite access to The Vancouver Sun, The Province, National Post and 13 other Canadian news sites. Support us by subscribing today: The Vancouver Sun | The Province.