Business
BC missing out on China's tourism recovery
Canada was left off the list for group tours from China apparently due to the rift created by allegations of Chinese interference in Canadian politics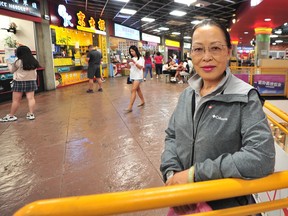 Article content
Rebuilding post-pandemic business was already tough for B.C. tour operators and travel agents catering to the Chinese market.
Then a week ago, Beijing excluded Canada from its list of countries with approved destination status for group tours, although it lifted travel restrictions to the U.S., Australia, Japan and South Korea, among other countries.
Article content
"We've suffered over three years already," said Glynnis Chan, owner of Happy Times Travel.
Article content
B.C.'s tourism sector has experienced a substantial rebound with the return of visitors from the U.S., Mexico and other destinations, including India.
Chinese visitation, without that all-important approved destination status for group tours, is down by 70 per cent compared to pre-pandemic levels.
Chan's hope was that China's lifting of pandemic-era travel restrictions would help to rebuild what had become the second-largest market for tourism after the U.S. "But now it's all gone," Chan added.
Canada was left off the list of 78 nations apparently due to the rift created by allegations of Chinese interference in Canadian politics.
The Chinese embassy in Ottawa also raised concerns about "rampant and discriminatory anti-Asian" incidents in Canada.
Chan, however, guessed that the concern is more over the political situation, and when Chinese visitors make it to B.C., "it's fine here."
Chinese visitors have been returning to B.C. as individuals since China started lifting restrictions. In total, 38,000 Chinese visited B.C. in the first five months of 2023, according to Statistics Canada, still the fifth-largest market for B.C. tourism operators.
Article content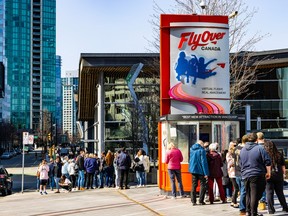 Chan added that inclusion on the list would not have represented a "big green light" for local operators considering that airlines haven't resumed many of the flights they used to fly into YVR from cities in China.
YVR reported that five airlines are operating only eight non-stop flights per week between Vancouver and cities and China, compared with eight airlines flying 53 flights per week several years ago.
"It is a big deal for us," said Royce Chwin, CEO of Destination Vancouver. "There's a lot of business that was built on Chinese group travel."
Chwin said the blow has been softened, particularly in Vancouver, with a substantial rebound in domestic travel, U.S. visitation, and international travel from destinations such as Mexico and Australia.
And with a record number of cruise ship passengers expected through the city this summer, Destination Vancouver's estimate is that the city's tourism sector will have recovered to 90 per cent of its pre-pandemic levels by the end of 2023.
India is another country where Canada and B.C. has seen growth, with a big spike in visitation in May, according to the latest figures available from Statistics Canada, which "certainly fills some of the gap," Chwin said.
Article content
Indian visitation, however, tends to be less group directed and more driven by visits to family and friends.
Chwin said Chinese visitors on group tours are known as the longest-staying, largest-spending tourists among travellers. "So not having approved destination status is certainly going to impact our visitor economy."
Exclusion from the list wasn't necessarily a big surprise to industry insiders considering the "political discourse between the two governments," said Walt Judas, CEO of the B.C. Tourism Industry Association.
"It is disappointing, no question," Judas said. "But at the same time, I think we're optimistic that at some point, we'll be approved again."
Judas said the industry is lobbying the federal government to "get back to the table" and resolve some of the political issues in the impasse.
"We do want to speak with government about the impact on our industry and how many businesses rely on Chinese visitors," Judas said.
Douglas Todd: Chinese travellers to Canada plunge. What does it mean?

China leaves Canada off list of countries approved for group tours

Daphne Bramham: China's threats against Taiwan may force Canada to pick a side
Canadian tourism operators haven't given up on China, said Monica Leeck, a senior manager at the provincial agency Destination B.C., which has kept its office in China open, "doing what we can to keep B.C. top-of-mind," even if they are unable to market group-tour business.
Article content
Leeck, manager of market development for the Asia-Pacific and Mexico, said many of the non-group visitors coming from China are arriving in B.C. on flights from Taiwan, Hong Kong and even South Korea.
In the meantime, the agency is looking at opportunities opening up to attract visitors from other destination thanks to new direct Air Canada flights to Dubai, starting this fall, and Singapore starting in 2024.
"I like to say that we have a diversity in our markets or balanced portfolio," Leeck said. "Where we will definitely miss the Chinese visitor is come fall, winter, and spring during their big national holidays."
x.com/derrickpenner
— with file from Canadian Press